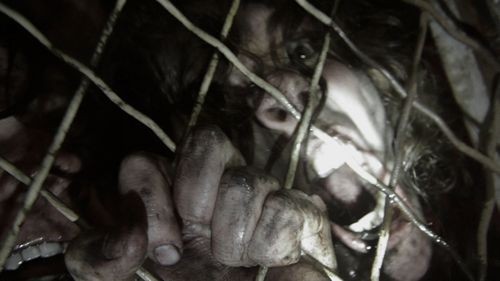 Making a horror movie and things go slightly awry – who would have thought!  That's the premise of the new to DVD horror flick "Dark Feed" out now from Lionsgate Home Entertainment.  The horror of it all gets reviewed below!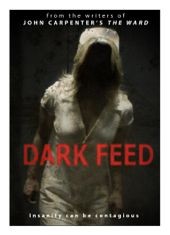 Title: "Dark Feed"
   Grade: 2 1/2
   Cast: Andy Rudick, Victoria Nugent, Michael Reed
   Director: Michael Rasmussen & Shawn Rasmussen
   Rating: R
   Runtime: 86 minutes
   Release Company: Lionsgate Home Entertainment
   Website: www.lionsgatedvd.com
The Flick: "Dark Feed" has a pretty good set up, but much like the previous outing "The Ward" from writers Michael & Shawn Rasmussen the third act falls flat.  It's a shame because leads Victoria Nugent and Andy Rudnick have a very natural chemistry.  (Plus there is some inspired nutburger stuff via actor Michael Reed!)  Plus aren't we getting tired of the film within a film storyline already?  This one feels like being on an actually movie set and as most know who work within the magic of the movies tends to be on-screen. 
Best Feature: The 'Rehearsals' section does have some interesting working out of some of the better moments with actors.
Best Hidden Gem: The Auditions section with the two leads shows just how natural they are – and without meeting yet!
Worth the Moola: A so-so horror outing with some hidden lead character rom-com potential – maybe the Rasmussen's should change genres.