DVD Review: 'Dan Vs. - The Complete First Season'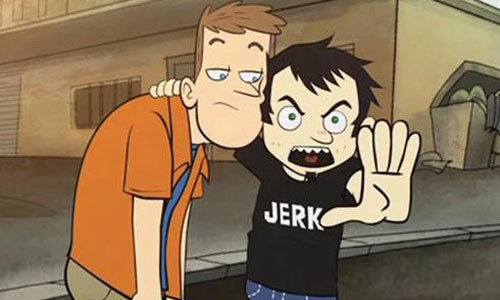 Don't just get mad – get even!  So is the philosophy of the very animated and angry toon character of the new series "Dan Vs." (The Complete First Season), out now on DVD from Anchor Bay Home Entertainment.  This revenge review list is listed below!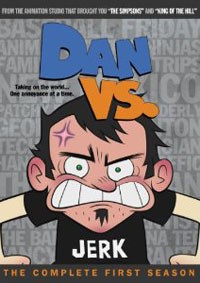 Title: "Dan Vs." (The Complete First Season)
   Grade: 4
   Cast: Voices of Curtis Armstrong, Dave Foley, Paget Brewster
   Director: Various
   Rating: Not Rated
   Runtime: 485 minutes
   Release Company: Anchor Bay Home Entertainment
   Website: www.anchorbayent.com
As an adult, just hearing the voice of childhood hero Curtis "Revenge of the Nerds" Armstrong is enough to elicit a smile.  But the writing and caustic vibe of this series is delightfully devious and makes for an entertaining twenty-two episode set.  (I personally dug the Dan Vs. The Wolfman outing!)  But my 11-year-old Will Graham Coleman REALLY loves this one, so I thought I'd get some of his thoughts for the younger viewers.  (Gotta keep Booger going from generation to generation, no?!)
Will's Favorite Character: "Dan – I love his anger and the list he makes.  He sees a challenge through to the end no matter what!"
Will's Best Episode: "Dan Vs. Dan**Imposter – love that the bitter Dan has to finally deal with himself!"
Will's Favorite Feature (and the only one!): "Burgerphile – The Animatics Version is interesting because it has cool cartoon detail that shows you all the workings."
Best Hidden Gem: "I love Mr. Mumbles because he uses his cuteness to melt Dan – kitten soothes the savage beast!"
Worth the Moola: Father and son in full agreement – put this one on your list!