DVD Review: 'Cyrus: Mind Of A Serial Killer'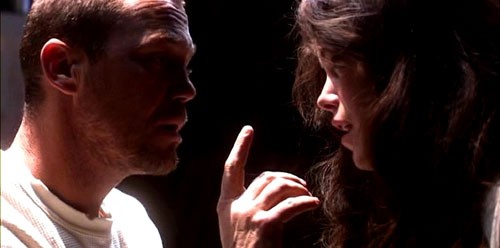 Up for a little 4th of July slice and dice?  Well, then you may want to invite Cyrus to your BBQ as he cooks up a mean burger – human meat burger that is!  We're checking out the new to DVD horror outing "Cyrus: Mind of a Serial Killer" out now from Anchor Bay Entertainment starring Brian "Sleepwalkers" Krause, Danielle "Halloween" Harris and Lance "Pumpkinhead" Henriksen – dig into the goodies below!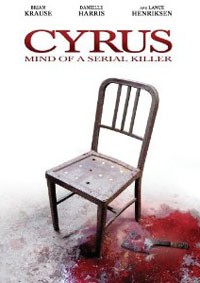 Title: "Cyrus: Mind of a Serial Killer"
   Grade: 2
   Cast: Brian Krause, Danielle Harris, Lance Henriksen
   Director: Mark Vadik
   Rating: Unrated
   Runtime: 90 minutes
   Release Company: Anchor Bay Entertainment
   Website: www.anchorbayent.com   
The Flick: The main problem with Cyrus isn't that all the various horror elements aren't present, it's that they just don't seem to fit together.  Brian Krause, who normally plays the good guy, does a decent turn as the troubled killer Cyrus, Danielle Harris makes one convincing tabloid reporter and Lance Henriksen weaves a good yarn with that affected voice of his, but they all feel like they belong in different films.  Plus all true horror fans know it's the simple stuff that leaves the biggest chills.  So for all of Cyrus's typical childhood background building, blood and guts showing and horrible ending revealing elements within, it's actually just small and simple scenes like Krause having dinner with one of this victims that show much more than the others reveal.  
Best Feature: There's a Making-of doc that certainly has interesting interviews, which unfortunately paint a picture of a flawless flick – not quite. 
Best Hidden Gem: Tough girl turned reluctant victim Anne Leighton almost steals the movie out from underneath everyone – a gal to watch.
Worth the Moola: Horror fans will probably appreciate this one, but for those with a finer gothic palate, the unmixable ingredients here don't go down easy.