DVD Review: 'Cold Prey II'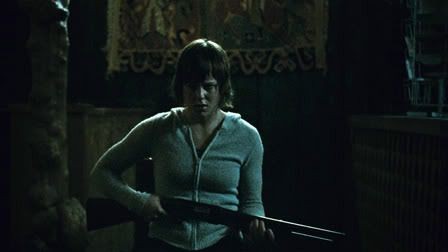 Wasn't enough killing for you blood hounds in part one?  Then check out our review of the new to DVD second helping of "Cold Prey II" out now from Shout! Factory Home Entertainment.  Find out if two times is indeed a charm below!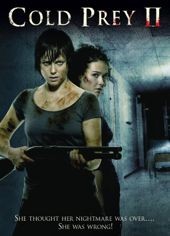 Title: "Cold Prey II"
   Grade: 4
   Cast: Ingrid Bolso Berdal, Marthe Rovik, Kim Wifladt
   Director: Mats Stenberg
   Rating: Not Rated
   Runtime: 94 minutes
   Release Company: Shout! Factory Home Entertainment
   Website: www.shoutfactory.com
The Flick: The original "Cold Prey" was a decent enough homage to the slasher flick, but this sequel does significantly up the ante.  Much like "Halloween 2" most of this next chapter takes place in a hospital and director Mats Stenberg like original helmer Roar Uthaug before him takes full advantage of every corridor and room to maximize the scares.  Loved seeing the natural tough evolution of Ingrid Bolso Berdal's character from the original to this one, plus there's even some background insight into the masked man with a knife plan.  All in all even better then the first film – a rare feat indeed.
Best Feature: There's a section of 'Deleted Scenes' but I swear that every single one was in the film – I must have watched this one too late at night!
Best Hidden Gem: The kick-ass ending definitely has a 'Danielle Harris going nuts in Hatchet 2' vibe – and it's tasty!
Worth the Moola: If you already have the original "Cold Prey" in your collection (and even if you don't!) this one should be added post haste!