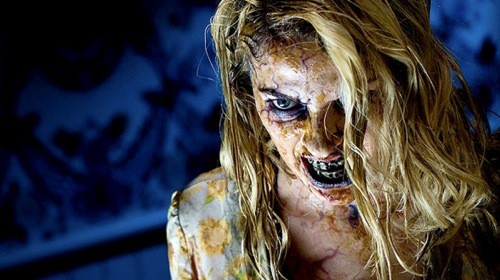 Ready to receive some violent messages from the dead?  Then check out the new to DVD flick "Cassadaga" out now from Archstone Distribution.  The dead and their bidding get reviewed below!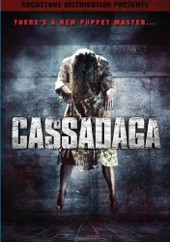 Title: "Cassadaga"
   Grade: 2
   Cast: Kelen Coleman, Kevin Alejandro, Louise Fletcher
   Director: Anthony Diblasi
   Rating: R
   Runtime: 102 minutes
   Release Company: Archstone Distribution
   Website: www.archstonedistribution.com
The Flick: "Cassadaga" is a bit of a mixed bag in both story influences and entertainment value.  It's has a bit of "Ghost" mixed with "The Grudge" and finishes with some "Silence of the Lambs" serial killer stuff.  It's a film that seems to want to be everything, but never fully reaches it's full potential on any of the proposed levels.  Best is vengeful ghost looking that attaches itself to decent lead gal Kelen Coleman (no relation!) as she tries to play detective to the angry soul.  Down side is the sister sentimentality is sweet but short and the killer aspects have already been done to death - everything but the kitchen sink isn't always a good plan.
Best Feature: No features on this guy make me nervous – sometimes explanations make things smoother.
Best Hidden Gem: Loved seeing Nurse Ratched herself Louise Fletcher as a mysterious southern lady.
Worth the Moola: This one does have some fun and scares, but bites off much more then it can chew.