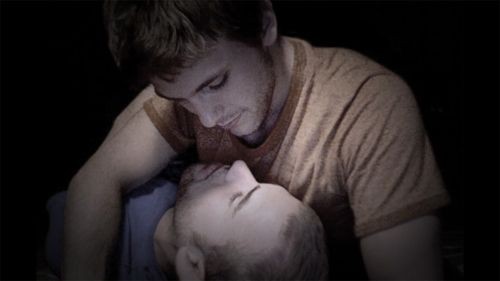 Hope.  True Love.  Lessons Learned.  Were checking out the new to DVD documentary "Bridegroom" out now from Virgil Films.  We review the unique journey below.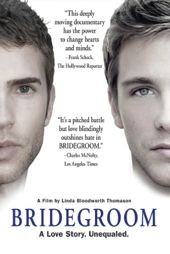 Title: "Bridegroom"
   Grade: 3 1/2
   Cast: Shane Bitney Crone, Thomas Lee Bridegroom, Colleen McMahon
   Director: Linda Bloodworth-Thomason
   Rating: R
   Runtime: 80 minutes
   Release Company: Virgil Films
   Website: www.VirgilFilms.com
The Flick: "Bridegroom" from what I read started as a vid on YouTube by one of the young men featured in the doc and was then expanded into a film.  It's well worth the effort, as the message of "Bridegroom" almost eclipses the events within as an important statement about being gay and the need for same sex marriage.  The tragic tale of lead subjects Shane and Tom, two men who find amazing true love together before Tom tragically dies from falling off a roof, is the emotional center and it's quite a fascinating tale. (From early prejudice to Shane being banned from Tom's funeral – shocking indeed!)  My only reservation was that the film felt a tad one-sided opinion wise, but without the cooperation of anyone on the opposing side it's hard to blame the filmmakers.  What one does take away from their surprisingly uplifting story is everyone deserves love and happiness – naysayers be damned.  
Best Feature: Unfortunately not a one feature here, as I would have especially liked to have heard from Director Linda Bloodworth Thomason on what drew her to this project and her desire to expand it.
Best Hidden Gem: One of Tom's school friends was a young Anne Hathway – she should have said a few words on the obviously charismatic late great guy.
Worth the Moola: Important and passionate, Bridegroom should be mandatory viewing for those on any side of the gay and same sex marriage fence – open eyes are important.