DVD Review: 'Brian Keene's Ghoul'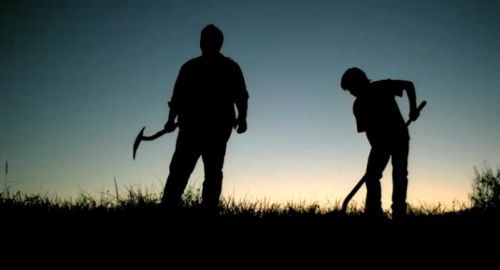 Ready to dig up a little darkness?  Then check out our review of the new to DVD flick "Brian Keene's Ghoul" out now from Image Entertainment.  The chills and spills flow freely below!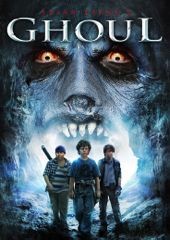 Title: "Brian Keene's Ghoul"
   Grade: 1
   Cast: Nolan Gould, Catherine Mary Stewart, Barry Corbin
   Director: Gregory M. Wilson
   Rating: Not Rated
   Runtime: 81 minutes
   Release Company: Image Home Entertainment
   Website: www.watchimage.com
The Flick: I never read Brian Keen's award winning novel upon which this flick is based, but as a film "Ghoul" is an unpleasant and tough one to watch.  Mired in a ton of uneeded subtext and monster to human parallels, "Ghoul" isn't sure exactly what it wants to be.  An allegory on the dark side of human nature?  A morality tale of the loss of childhood innocence?  Or perhaps it's just a classic kids vs. monsters flick.  Sad news it's a pinch of all of the above with everything fully underdeveloped and it makes for one unfun film.  (Plus the whole mom on kid thing is truly sick stuff man!)  Books are meant to contain a ton of backstory, a myriad of characters and lots of layers for everyone involved – movies require a little more film focus.
Best Feature: The single featurette 'Behind the Scenes' contains lots of compliments about the book's story, but it's all to no avail after seeing the finished product.  (Though I did get a mild kick out of producers tricking Director Gregory M. Wilson into thinking he had horrendous shooting conditions!)
Best Hidden Gem: Loved seeing greats like Barry Corbin (who plays a loving Grandfather with gusto!) and Catherine Mary Stewart (yes, she of "Night of the Comet!") working – just wish it was for a better movie!
Worth the Moola: Unimpressive, unimpressive and almost unwatchable, "Ghoul" in film form is DOA.