DVD Review: 'Bloody Homecoming'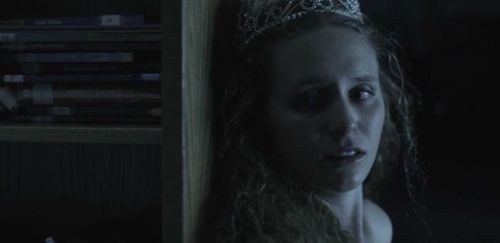 Ready for another slasher whodunit?  The follow us as we check out the new to DVD flick "Bloody Homecoming" out now from RLJ Entertainment.  The kills and thrills get reviewed below!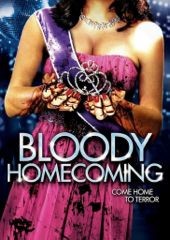 Title: "Bloody Homecoming"
   Grade: 3
   Cast: Jim Tavare, Rae Latt, Lexi Giovagnoli
   Director: Brian C. Weed
   Rating: Not Rated
   Runtime: 85 minutes
   Release Company: RLJ Home Entertainment
   Website: www.RLJEntertainment.com
The Flick: While "Bloody Homecoming" does have the sting of "Scream 2" in many who's the killer moments, it does stand tall as a decent slice and dice flick.  It's got colorful characters (Jim Tavare's oddball janitor feels like a channeling of Michael Berryman!), cool kills (a little crushing bleacher love?!) and a good pace.  Yes, there are some cheese acting bits and amateur stuff, but overall it's like a poor man's murder mystery.
Best Feature: No features – let blood, sweat and fires gone amok be your guide!
Best Hidden Gem: Loved the sassy Goth chick Nora played by Elizabeth Bigger.
Worth the Moola: Flawed but fun, coming home to this blood fest provides good times.