DVD Review: 'Best of Storage Wars' / 'Pawn Stars' / 'American Pickers'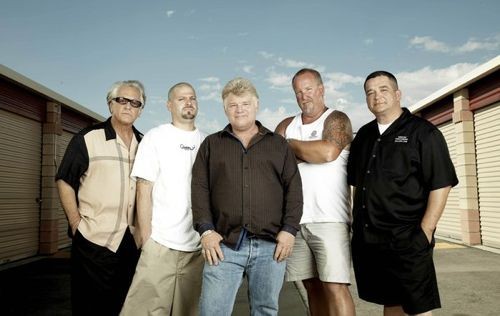 Title: "Best of Storage Wars" / "Pawn Stars" / "American Pickers"
Director: Various
Rating: Not Rated
Release Company: Lionsgate Home Entertainment
Website: www.lionsgatedvd.com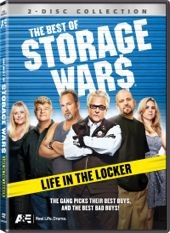 Grade: 3 1/2
Review: I'm a big sucker for "Storage Wars" as the cast of characters is way too savory to ignore.  Love married couple Jarred and Brandi sparring, Darrell and his son Brandon fighting, former cast member Dave Hester keeping things real (guess to real for A&E!) and especially the charismatic Barry Weiss as the wild card. (Recently read that he exited after Season 4 – count me out too!)  You fortunately get all of the above for the 'Best of' here, problem is with the additional intros by various cast about their favorites you also get a whole reveal of the items found in the episode – not the greatest for someone who hasn't seen them yet!
Worth the Moola: Worth it – if you've seen them before!  (If not fast-forward the intro section!)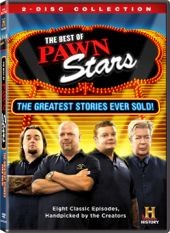 Grade: 2
Review: The main problem I had with "Pawn Stars" is the cast of characters.  All four lead guys Rick, his father Richard, son Corey and local goofball Austin all come off somewhat mean spirited.  They appear take tremendous glee in mocking patrons, cheating those who have really expensive items and are frankly just unlikeable.  The items brought in are interesting for sure, especially when experts are called upon to authenticate, but the rest is a sad shakedown of folks in desperate need of money – and the guys who love the thrill of the regular guy kill.
Worth the Moola: Much like the guys who love to undercut, offer your local store a less then half what this DVD is selling for – then bring it back for a full refund!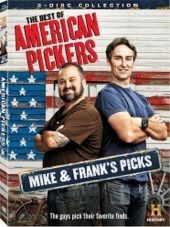 "The Best of American Pickers"
Grade: 3
Review: On the flip side of "Pawn Stars," "American Pickers" has Mike Wolfe and Frank Fritz, the two nicest gentlemen you'll ever meet.  Plus they find some of the coolest (old school pinball machines like Charlie's Angels and Ali!), craziest (a sign of the Colonel, Sanders that is!) and rare (a one of a kind motorcycle!) items known to picker kind.  Problem is things are almost too nice and fluffy and without a pinch of edge it's like watching Mr. Rodgers on a loop – sickening sweet.
Worth the Moola: For the cool finds and the hot and fully tattooed Danielle worth checking out.