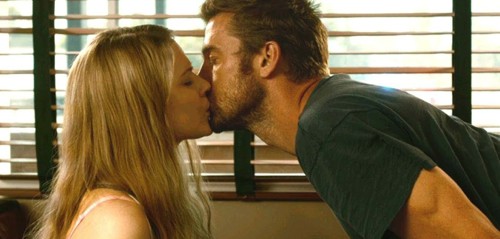 Can a criminal and a crazy person fall for each other?  We're gonna find out as we check out the new to DVD flick "Barefoot" out now via Lionsgate Home Entertainment.  We review the chemistry below.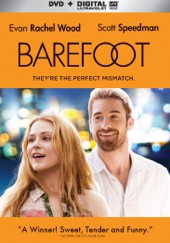 Title: "Barefoot"
   Grade: 4
   Cast: Evan Rachel Wood, Scott Speedman, Treat Williams
   Director: Andrew Fleming
   Rating: PG-13
   Runtime: 89 minutes
   Release Company: Lionsgate Home Entertainment
   Website: www.lionsgateshop.com
The Flick: "Barefoot" does have all the outer trappings of a cheesy romantic flick but within has a chemistry between the two leads that carries the flick for sure.  Evan Rachel Wood – here playing an innocent insane gal – and Scott Speedman – a ladies man dodging debt – show just how important it is to have an on-screen spark and "Barefoot" is better because of it.  There are the pre-requisite flight of fancy moments (see Wood outsmart a cop with her sweetness!) and dramatic hubris (father Treat Williams provides the disappointed papa bit!) but all work in the face of the heat between Wood and Speedman – hubba, hubba.
Best Feature: No friggin' features – let's get some director insight on this oddball flick!
Best Hidden Gem: I usually rag on the stoic work of Speedman, but here he brings a new A-game - plus Wood has never been better.
Worth the Moola: Real romance and falling in love amidst the wacky – "Barefoot" works without socks.