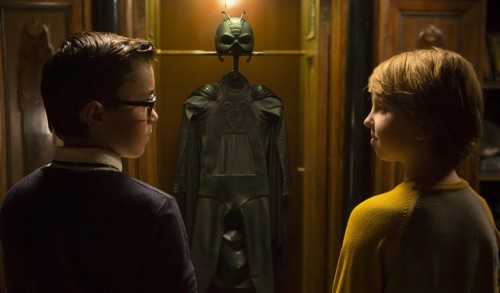 Boy plus Ant equals...you get it.  We're checking out the new to Blu-ray flick "Antboy" out now from Cinedigm Home Entertainment.  The boy and the ant get reviewed below!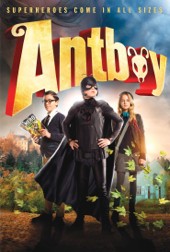 Title: "Antboy"
   Grade: 4
   Cast: Oscar Dietz, Nicolas Bro, Samuel Ting Graf
   Director: Ask Hasselbalch
   Rating: R
   Runtime: 77 minutes
   Release Company: Cinedigm Home Entertainment
   Website: www.cinedigmentertainment.com
The Flick: I already reviewed this one theatrically (click HERE!), but watching it again I'm still struck by how stylistic the film really is.  Under the direction of Danish filmmaker Ask Hasselbalch, the film is ripe with cool superhero style and takes things well beyond the material itself.  Not that the cute and notable work by young Oscar Dietz fighting creepy arch nemesis The Flea isn't a hoot, but with Hasselbalch putting it together with panache, it makes "Antboy" one to watch.
Best Feature: No features on this guy?  Why?  I want to know more dammit!
Best Hidden Gem: Again, I think Hasselbalch should be doing Marvel films – but after their recent treatment of "Ant-Man" helmer Edgar Wright forget it!
Worth the Moola: Fun and exciting in a smaller package, "Antboy" nevertheless raises the bar.