DVD Review: 'Amber Alert'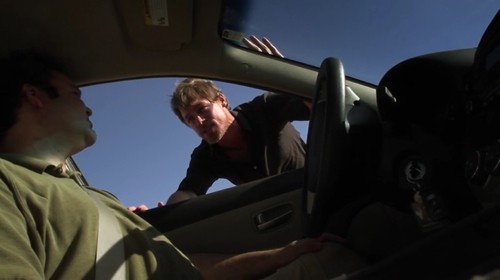 How far would you go to protect a total stranger?  Thus is the premise of the new highway thriller "Amber Alert" out on DVD from Cinedigm Entertainment.  The facts get figured out and reviewed below.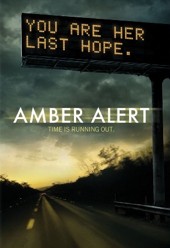 Title: "Amber Alert"
   Grade: 3
   Cast: Summer Bellessa, Chris Hill, Jasen Wade
   Director: Kerry Bellessa
   Rating: R
   Runtime: 91 minutes
   Release Company: Cinedigm Home Entertainment
   Website: www.cinedigm.com
The Flick: Besides the fact that it employs the way overused found footage device, I actually got drawn into Amber Alert.  The thriller, which follows a group of friends spotting a car that's info was on an amber alert message, has some very cleverly tense moments.  Problem is the third act steers away from the mostly believable decisions previously made by the gang and goes into ridiculous territory with an ending that's truly lacking in originality and payoff.  It's a shame because the buildup via director Kerry Bellessa shows some really suspense savvy – just need a solid script for beginning to end to match.
Best Feature: No Features – again no one is claiming responsibility for this one.
Best Hidden Gem: Again, I really feel that with a cutting script, director Kerry Bellessa could do some serious damage in the thriller genre.
Worth the Moola: A great lead up to a cinematic equivalent of a dog turd – you decide folks.