DVD Review: After Dark 'Seconds Apart' & 'Fertile Ground'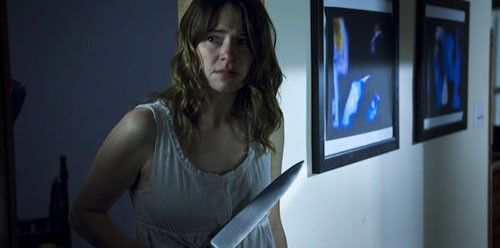 After the last impressive duo that was "Husk" and "Prowl," After Dark Originals has hit the shelves with another tremble inducing twosome.  This time around it's a tale of twisted twins and pregnancy's gone bad with the arrival of "Seconds Apart" and "Fertile Ground" hitting DVD shelves May 24 from Lionsgate.

Check out the reviews and extras peaks if you dare!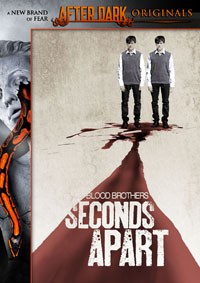 Title: "Seconds Apart"
   Grade: 4
   Cast: Orlando Jones, Gary Entin, Edmund Entin
   Director: Antonio Negret
   Rating: R
   Runtime: 88 minutes
   Release Company: Lionsgate
   Website: www.lionsgatedvd.com
The Flick: A nail biter right from the first frame that sets the tone with a creepy yet calm game of Russian roulette.  (It doesn't end well folks!)  "Seconds Apart" tells the story of a pair of twin high school boys born seconds apart that together have some very special and deadly gifts.  It also explores the situation via the detective angle with a surprisingly somber Orlando Jones playing a cop with both suspicions of the bad boys and demons in his own past.  The film could have been another ho-hum horror outing, but the clever writing, shocking twists and overall haunting vibe make the film one seriously bloody, deep and long cut above the rest.
Best Feature: The commentary track could have been a great one with Director Negret alone discussing the flick (he has interesting insight!), but the intrusion of annoying 'think they're stand up comedians' ass kissing twins Gary and Edmund Entin makes this one totally unbearable.  (Negret says at one point, "This doesn't have to become a love fest." – too late sir, too late!)
Best Hidden Gem: The work by Orlando Jones is not only completely against type for the actor, but it's the best work of his career.
Worth the Moola: An annoying voice track aside, this flick is totally worth every penny – from performances to a story that keeps the scares and surprises coming.
________________________________________________________________________________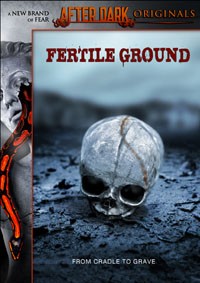 Title: "Fertile Ground"
   Grade: 1
   Cast: Leisha Hailey, Gale Harold, Chelcie Ross
   Director: Adam Gierasch
   Rating: R
   Runtime: 94 minutes
   Release Company: Lionsgate
   Website: www.lionsgatedvd.com  
The Flick: This one starts off with a bloody bang, and then proceeds to slide down a dull and not scary razor banister with no stops.  A cross between "Rosemary's Baby" and "The Amityville Horror" (though not as captivating as either!), the film grinds it's bad horror gears with uninspired direction, horrible pacing, dull scares and a bad guy that's laughable at best. (Who the hell put that bad mutton-chop hair on the guy's face?!)  It's a shame because lead gal Leisha Hailey seems to have the mind (she does distraught well!) and bod (the opening nude shot is pretty bold stuff!) to take on a great horror role – it's just a role nowhere to be found in "Fertile Ground."
Best Feature: The storyboards, which are decent drawings that entice much more then the movie.  (Plus it changes them on their own – no button pushing!)
Best Hidden Gem: Again, like the first part of Zach Snyder's "Dawn of the Dead" remake, the first bit of this flick has all the elements you want from a dark outing – skin, blood and scares.  In fact, if you turn it off right after, it's four-star stuff!
Worth the Moola: Sorry – if I want bad predictable genre films I'll go rent the latter films of Charles Band.  (aka know when enough is enough!)
________________________________________________________________________________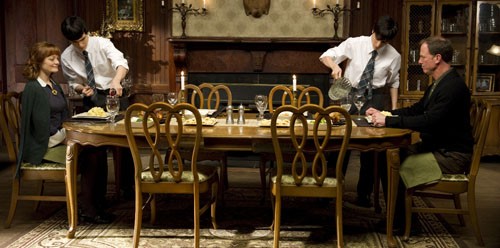 One good, one not so good – even odds are decent enough!  We'll return next time with a look at two new After Dark Originals titles including "The Task" and "Scream of the Banshee" – by for now boys and ghouls!