DVD Review: 'A Little Help'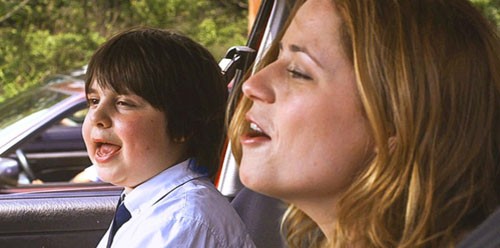 "The Office" fans rejoice – your new Jenna Fischer fix has come in!  Out this week Oct. 25 from Image Entertainment is the quirky little dramatic comedy "A Little Help" starring Jenna Fischer and Chris O'Donnell.  Check out some DVD review help below!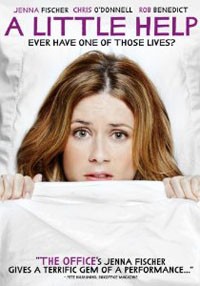 Title: "A Little Help"
   Grade: 2 1/2
   Cast: Jenna Fischer, Rob Benedict, Chris O'Donnell
   Director: Michael J. Weithorn
   Rating: R
   Runtime: 109 minutes
   Release Company: Image Entertainment
   Website: www.image-entertainment.com  
The Flick: "A Little Help" is a classic example of a film that has some tremendously terrific scenes but falls apart as a single piece of cinema.  Meaning for all the captivating moments within, in the end it just doesn't flow as a film.  Fischer is definitely engaging as a dressed dental hygienist, but there's such a rag tag bunch of storylines around her that watching is like running a movie marathon.  See Fischer with her awkward son, over-bearing family, rude husband who dies, on a date with a gamey Jim Florentine, and even being barraged by ruthless lawyer Kim Coates.  (Not enough – that's not even the half of it!)  As mentioned there are some decent scenes and even engaging story lines (the one between her and brother-in-law Rob Benedict should have ruled the whole film!), but all come in either too early, too late and even sometimes out of nowhere – it's the editor who seems to have truly needed a little help.
Best Feature: There are only a slew of drab 'Interviews' that watching range from ho-hum to sore bum.
Best Hidden Gem: Again, the scenes between Fischer and Benedict are the best in the film – even if they do come to a peak at almost the end of the film!
Worth the Moola: If seeing a few great scenes in a single film that's almost incoherent is your cup of tea, drink up.