DVD Review: '12 Disasters'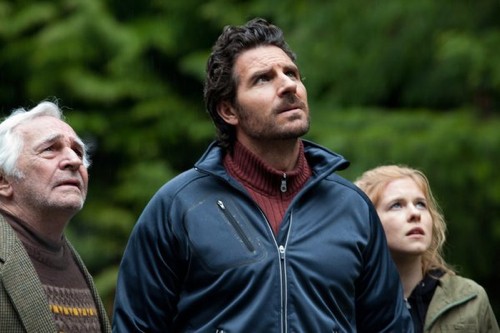 Ready to have some holiday disaster cheer?  Then follow us as we check out the new to DVD flick "12 Disasters" out now via Anchor Bay Entertainment.  All twelve happenings get reviewed below.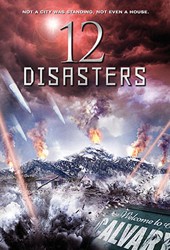 Title: "12 Disasters"
   Grade: 1
   Cast: Ed Quinn, Magda Apanowicz, Donnelly Rhodes
   Director: Steven R. Monroe
   Rating: R
   Runtime: 90 minutes
   Release Company: Anchor Bay Home Entertainment
   Website: www.anchorbayent.com
The Flick: Originally titled "12 Disasters of Christmas," this looks, smells and feels like Syfy Channel work.  A poor man's "2012" (which wasn't a stellar flick either!) this one has Canadian acting staple Donnelly Rhodes (he of "Danger Bay" Fame!) playing a local town weirdo who obsesses over a end of days like prophecy which of course ends up coming true.  (Surprise, surprise!)  The town eventually becomes divided "Lord of the Flies" style when a local girl seems to be the cause and possible end of it all.  A paint by numbers disaster flick (think "Volcano" and "Dante's Peak" minus any charisma!) with cardboard cutout characters and gamey effects – forgettable Sunday fluff fare.
Best Feature: No features – guess nobody is claiming responsibility for this sucker!
Best Hidden Gem: Lead man Ed Quinn seems like he shound be picking better projects.
Worth the Moola: Only if you're truly hard up and everything else is out – even then it's a gamble!