DVD Comedy Special Review - 'Harland Williams: A Force of Nature'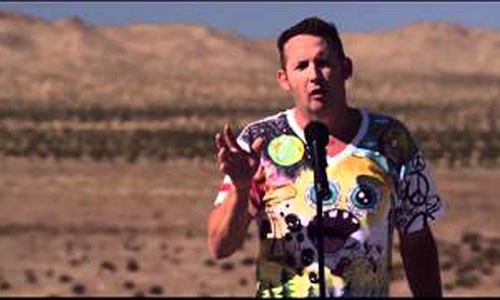 Harland Williams and...nature?  That's right comedy fans, Harland Williams is hitting the high road filled with sand, sun and plenty of desert creatures in his new comedy special "Harland Williams: A Force Of Nature" out now from Image Entertainment.  The rural review of Williams vs. nature beams below!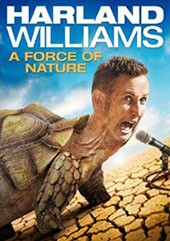 Title: "Harland Williams: A Force Of Nature"
   Grade: 1
   Cast: Harland Williams
   Director: Tom Stern
   Rating: Not Rated
   Runtime: 54 minutes
   Release Company: Image Home Entertainment
   Website: www.watchimage.com
The Flick: Forget the fact that the setting for Harland Williams new special has the comedian out in the desert with a mic stand that doesn't work and an audience consisting of turtles and other dry land creatures.  Forget that Williams is constantly interrupted by planes, birds and nature sounds in the wild.  And forget that Director Tom Stern has some of the most inane camera angles and movements for a comedy special.  What really brings down this force of nature is Williams himself with subpar material and forgettable comedy that's frankly just not funny.  I'm a longtime fan and having seen Williams work onstage I can safely say this is Williams without thought, insight or even a cohesive set that feels, looks and exudes unfunny.
Best Feature: There's a single feature titled 'Nature Interview' that contains a still awkward and still dull Williams riffing a little more – help.
Best Hidden Gem: My only laugh in this special – when Williams brings up "Silence of the Lambs" on a first date to a gal named Clarice.  (Plus anyone who can do an impression of Ted "Buffalo Bill" Levine deserves at least a half star!)
Worth the Moola: Not funny, discombobulating and downright awful, bypass Force of Nature and just re-rent Dumb and Dumber for Williams' urine drinking cop bit.