Dutch Model Sylvie van der Vaart Brings Her Sexy Bikini Body To Miami Beach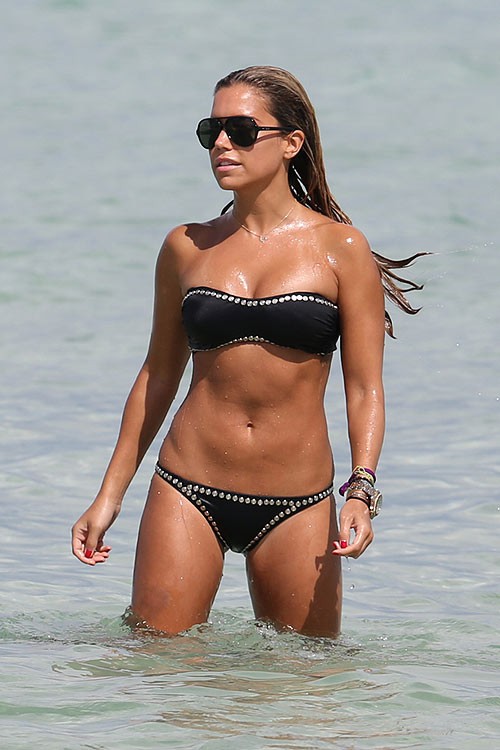 Dutch model Sylvie van der Vaart splashed around in the waters of Miami Beach, showing off her rocking bikini body in a black two-piece on Tuesday, followed by a floral print on Wednesday.

The model was in town with her seven-year-old son Damien, whom she shares with her ex-husband, pro soccer star Rafael van der Vaart.

Sylvie and Rafael made headlines in Europe earlier this year when they divorced. The couple initially split following a New Year's Eve party, during which Rafael admittedly hit Sylvie during an argument.

"It was very foolish of me," Rafael said during an interview with German newspaper Bild. "I'm an idiot. I'm very sorry. It should never have happened."

But the damage had been done and their relationship ended.

According to London's Daily Mail, Rafael began dating Sylvie's best friend Sabia Boulahrouz, who is also the wife of Khalid Boulahrouz, his teammate on German football (soccer) team Hamburger SV.

Talk about awkward.

But Sylvie's fine with it.

"It's his decision," she told Hello magazine during an interview in April. "I wish them the best, right now I am focused on my son Damián. He is the most important thing for me."