Duffy Talks To Marie Claire About Her Childhood, Singing Career, Fame & Success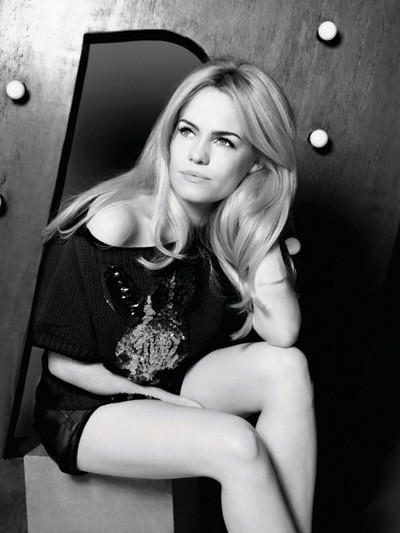 Duffy, the Welsh songbird who escaped a 1960s time capsule, is doing her best to explain where she fits into this world. "I sing for others to enjoy," she insists, rather unexpectedly. "I have never done this for myself." Asked to expand, the result is no less perplexing. "I am the singer. I don't do singing," she stresses. "This is who I am. I am the voice. This is me. There's no separation. My record is me. The music is me. I don't live for myself. It's so hard to explain."

"I remember signing a big record deal and being in a cafe by myself, weighing up what it really meant," she recalls. "I hadn't written 'Mercy' at this time. One of the cons was the fact that my life became part of the record. The person you see. I'm clumsy, I talk sh*t, I'm not perfect. You attach that great work to this? I'm responsible for it now? This 26-year-old, Welsh, blonde thing."

Duffy on fame and success:

"You know," she confides, folding her arms round her 5ft-nothing frame, "at any given time I can walk away. It's not a problem. It can be easily arranged. If people don't want this, then I'm cool with that. I do it for others. I don't do it for myself. If people don't want the records, it's OK - it's no problemo. I don't take it personally. I'm here to serve. If I did this for myself, I'd stay at home. I'd sing in the shower. I'd eat cake and walk my dogs, and work as a waitress. That's what I'd do for myself, because it's an easy life. It's a simple life."

But what does she get out of it, I ask. Doesn't it make her happy? She mulls the question over before finally coming back: "I don't think I can ever answer that question." Why not? "I don't know. It's just what I do. What I've come here to do. There's nothing about this that I take for myself - not one single squiddly, squiddly morsel. Nothing. Not the cashmere jumpers, not the accolades, not the pats on the back, not the money…'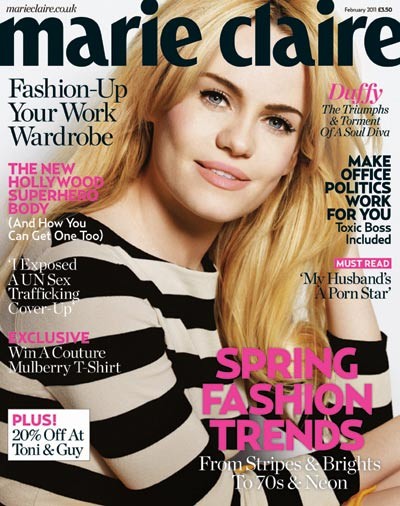 Duffy on her childhood

Joyce (her mother) took Duffy, Katy and elder sister, Kelly, to live 150 miles away in Pembrokeshire with [her stepfather's] four children.

Duffy says she felt as if she was "in another country. You had to adapt and survive and think on your feet." Up to that point she spoke only Welsh; English was an alien language. Their circumstances were less than lavish: nine or ten, including an uncle, sharing beds; only being able to wash their school uniforms once a week - "My mum will kill me if I say it, though"; one bottle of Coke to share between all of them; the annual November bag of broken biscuits from the nearby factory.

When she was 13, it emerged that her stepfather's ex-wife, an alcoholic, had hired someone to kill her former husband and the family were briefly moved to a police safe house. Only Duffy truly knows how she learned to live with the upheaval but, at the age of 15, she decided to run away and return to Nefyn, to her father John and the Constitutional Club, a pub he manages to this day. "Music," is her simple answer for leaving. "I couldn't exist. The house was packed full of people. So I couldn't be alone. I couldn't sing. I couldn't be. So I had to go to my dad's."

Duffy on press:

"And I'm going to annoy you even more now and tell you it doesn't feel like my life. But I was bloody intrigued as to how that person had got hold of so much information. And it continues all the time. If I told you how much money I'd spent on lawsuits, you wouldn't believe it. I could buy a whole village in north Wales. I'll tell you one thing, I might not be clever in business and commerce, 'cause I'm young, but I won't let anyone f*ck around with my family. That's one thing I won't allow. Because it's not their choice. It's my choice. I'm the one who has been penning these songs for many years. It's -nothing to do with them."

Duffy on where she sees herself in 20 years time:

Where do you see yourself in 20 years' time? "Where I want to be and where I think I'll be are very different things...

"I don't care. I don't care about how I live my life. All I care about is how I will be remembered.

Check out more pics and the full interview at MarieClaire.co.uk!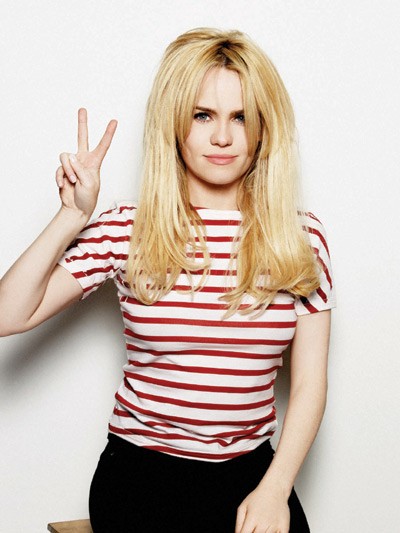 Click for more great Duffy pictures: