'Duck Dynasty's' Willie Robertson To Discuss Dad On FOX New Year Special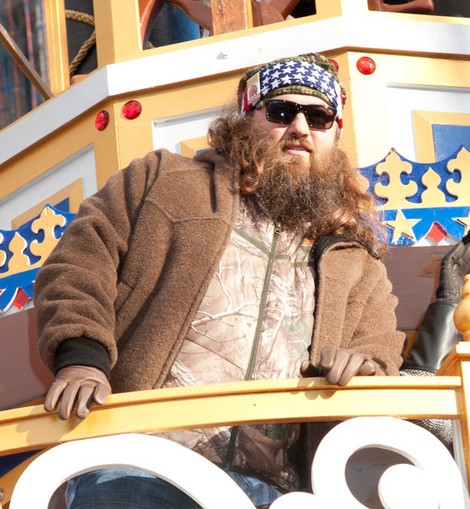 Two members of the "Duck Dynasty" clan are appearing on Fox News Channel's New Year special to talk about the controversy surrounding patriarch Phil Robertson.
Earlier this month, Phil made controversial comments about homosexuals in an interview with GQ magazine, causing a major backlash among fans and non-viewers alike. He is of the opinion that sin starts "with homosexual behavior and just morph[s] out from there."
Willie Robertson and his wife Korie will appear live from Steamboat Springs, Co., to talk about Phil, who was suspended by A&E for nine days. On Friday, the network reversed its decision and has allowed Phil to return to filming.
The network said in a statement: "We at A+E Networks expressed our disappointment with his statements in the article, and reiterate that they are not views we hold. But Duck Dynasty is not a show about one man's views. It resonates with a large audience because it is a show about family... a family that America has come to love. As you might have seen in many episodes, they come together to reflect and pray for unity, tolerance and forgiveness. These are three values that we at A+E Networks also feel strongly about.

"So after discussions with the Robertson family, as well as consulting with numerous advocacy groups, A&E has decided to resume filming Duck Dynasty later this spring with the entire Robertson family."
Bill Hemmer and Elisabeth Hasselbeck are hosting the Fox News All-American New Year special from 9 p.m. to 12: 30 a.m. ET.