'Duck Dynasty' Family Can't Imagine The Show Going On Without Phil Robertson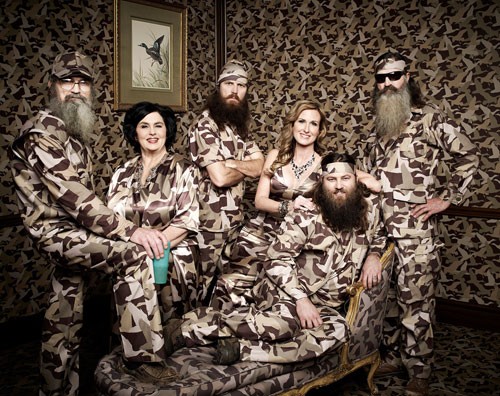 The fate of the highest rated cable reality show ever now hangs in the balance after A&E suspended Duck Dynasty star Phil Robertson indefinitely following comments he made about homosexuality in the January issue of GQ magazine.

Robertson's sons Jase and Jep are also quoted in the article, with Jase revealing that when the family originally signed on for the series there were three things they wouldn't compromise on: "faith, betrayal of family members, and duck season."

Jep explained, more or less, that the family's views are in line with Phil's.

"We're not quite as outspoken as my dad, but I'm definitely in line," he says. "If somebody asks, I tell 'em what the Bible says."

And now the family is sticking together in the wake of Phil's indefinite suspension from the show, hinting that the end of the show may be near.

"We want to thank all of you for your prayers and support," a statement on the Duck Commander website reads. "The family has spent much time in prayer since learning of A&E's decision. We want you to know that first and foremost we are a family rooted in our faith in God and our belief that the Bible is His word. While some of Phil's unfiltered comments to the reporter were coarse, his beliefs are grounded in the teachings of the Bible. Phil is a Godly man who follows what the Bible says are the greatest commandments: "Love the Lord your God with all your heart" and "Love your neighbor as yourself." Phil would never incite or encourage hate.

"We are disappointed that Phil has been placed on hiatus for expressing his faith, which is his constitutionally protected right. We have had a successful working relationship with A&E but, as a family, we cannot imagine the show going forward without our patriarch at the helm. We are in discussions with A&E to see what that means for the future of Duck Dynasty. Again, thank you for your continued support of our family."

Despite Robertson saying that sin starts "with homosexual behavior" and then "morphs" out from there, Robertson also said that despite his own beliefs, it's not his place to judge and respects and loves others no matter what their lifestyle.

"We never, ever judge someone on who's going to heaven, hell. That's the Almighty's job," he said. "We just love 'em, give 'em the good news about Jesus – whether they're homosexuals, drunks, terrorists."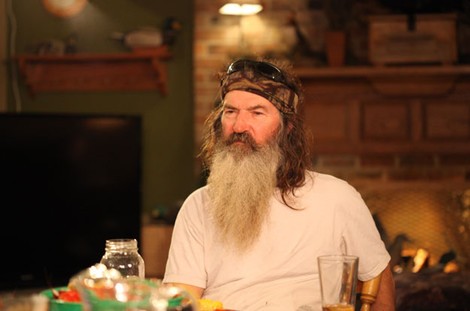 Bosses at A&E decided to suspend Robertson following the release of the article because his personal views don't represent those of the network and have caused controversy in the LGBT community.

"We are extremely disappointed to have read Phil Robertson's comments in GQ, which are based on his own personal beliefs and not reflected in the series Duck Dynasty," A&E bosses said via statement on Wednesday. "His personal views in no way reflect those of A&E Networks, who have always been strong supporters and champions of the LGBT community. The network has placed Phil under hiatus from filming indefinitely."

Ironically, Phil discussed the future of the Robertson's family show in his interview as well.

"Let's face it. "Three, four, five years, we're out of here. You know what I'm saying?" he says. "It's a TV show. This thing ain't gonna last forever. No way."

Unfortunately, that end may be coming a lot sooner.