Duchess Kate Suffering Horrible Postpartum Depression?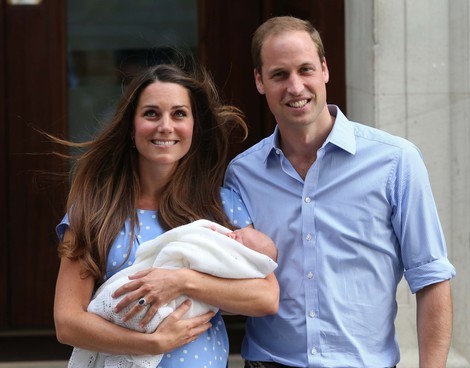 Despite past royal wives who have often been out and about after pregnancy, the Duchess has been secluded for the past couple of months since the birth, refusing to socialize with anyone but close family and friends and the reason insiders state is because it is a severe case of postpartum depression.
She could not attend events in her social set and had to beg off from attending the wedding of a family friend. Since then she has been drastically limiting her appearances and while her duties as a new mother keep her busy, tending to her new son George has admittedly been only part of the reason for her withdrawl from public life. She's been having serious problems adjusting to the difficult changes that all mothers go through.
The duchess has been sensitive physically to the pregnancy, starting with her need for hospitalization for HG and needing several weeks of bed rest before presenting awards at a red carpet sports celebration. Since then, throughout her engagement she has severely limited her number of appearances and concentrated in dealing with her changing physique and adjusting to her impending change of role from royal wife to mother.