Drum Solo: One On One With Snow Patrol's Jonny Quinn

Starpulse's Ashley Demma recently caught up with
Snow Patrol
drummer, Jonny Quinn, and the two talked about 'unsung heroes', influences, and what's next for the band...
Starpulse
: So you've been drumming with Snow Patrol for nearly 15 years…why do you think it is that drummers are the "unsung heroes" of bands? You're the backbone of the band!
Jonny Quinn:
I dunno! It takes work to be the drummer. We keep the beat. People forget about us.
Who are some of your favorite drummers who've influenced you?
JQ:
Oh man,
Ginger Baker
(
Cream
,
Blind Faith
),
Louie Bellson
,
Stewart Copeland
(
The Police
)…
How do American fans compare to Irish fans?
JQ:
More screeching! Higher pitched and louder. Lots of screaming. (Laughs). It's been great though.
Well you've played all over the world. What cities would you love to play in that you've never been to?
JQ:
We haven't played in Iceland, Russia, France, much of America…Brazil would be great.
I've read that you have a habit of stage-diving. What's the worst injury you've sustained?
JQ:
It was a long time ago…I fell off the stage, and hit the ground hard. But that was in the early days, I don't do that anymore!
Was it hard to break into the music scene, what with Belfast being such an industrial city?
JQ:
Yeah, in terms of not having enough money, dealing with bums and trouble. I had to go to London to really get into music. But Belfast has changed a lot since then.
Do you think that growing up during a time of political unrest affected the way you make music?
JQ:
No, not really. We don't write songs about politics. A lot of punk stuff came out of [Ireland], quite angry music. But not us.
What's your favorite song to perform live?
JQ:
"Shut Your Eyes". We have audience participation, get some good banter going with the crowd, and get to have a bit of interaction with them.
What can we expect next from Snow Patrol?
JQ:
Well, we've been rehearsing. And we've got a new album coming up next year. We're finding the kind of sound we're looking for…we'll have to reinvent ourselves!
Well I just have to say, your accent if very charming. Why do you think Americans like Irish accents so much?
JQ:
I dunno! (Laughs). We don't like them, we really don't see the appeal. The difference, I suppose [makes them attractive]. We don't like our own accents.
Snow Patrol, will release the compilation album, "Up To Now", on November 10th, 2009 via Fiction/A&M. This 30-track double album is a must-have for Snow Patrol fans everywhere as it features all their hit singles, cover versions, rarities and album tracks that span the part-Irish, part-Scottish quintet's amazing 15-year career.
Up To Now includes three previously unreleased songs and other highlights, including a cover of
Beyonce
's "Crazy In Love" that was recorded as a live track for BBC Radio 1 DJ Zane Lowe's evening session at Maida Vale in London (with a rap performed by Lowe); and live versions of Snow Patrol's hit singles "Run", and the double-platinum "Chasing Cars", that were recorded at London's Union Chapel as part of an exclusive one-off show put on by Radio 1 presenter Jo Whiley to raise money for the charity MENCAP.
Track List:
CD1
Chocolate
Chasing Cars
Crack The Shutters
Set The Fire To The Third Bar
Crazy In Love
Just Say Yes
Batten Down The Hatch
You're All I Have
Hands Open
Cartwheels
The Planets Bend Between Us (2009 Version)
Ask Me How I Am
On-Off
Making Enemies
Run (Live at the Union Chapel)
CD2
Take Back the City
Shut Your Eyes
An Olive Grove Facing the Sea (2009 Version)
Run
Give Me Strength
Signal Fire
Spitting Games
Open Your Eyes
Dark Roman Wine
Fifteen Minutes Old
You Are My Joy
Golden Floor
Starfighter Pilot
PPP
Chasing Cars (Live at the Union Chapel)
Interview by
Ashley Demma
Starpulse contributing writer
Win a Snow Patrol "Up To Now" Prize Pack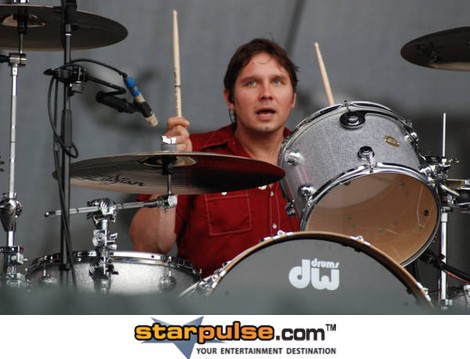 Image © Adam Bielawski / PR Photos
Official Site
MySpace