Drop Dead Gorgeous: Bikini Zombies Promote 'The Walking Dead' In New 2013 Calendar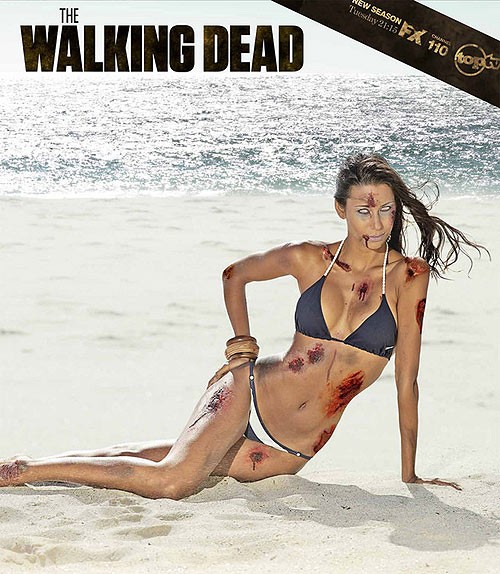 A South African ad agency just released a new Walking Dead calendar full of sexy (?) zombies in bikinis to help promote the show overseas.

Created by Johannesburg-based Ireland / Davenport, the new calendar features several scantily-clad and is available to download for free as a .pdf file from their website (here!)

The company also released a behind-the-scenes video from the shoot, which shows the 'zombification' process of the models (we assume their white eyes were photoshopped in later).

"To launch The Walking Dead Season 3 we shot a swimsuit calendar, with a difference," the video's description on YouTube reads. "We got some models in their bikinis and then made them up to look like zombies. The zombies are back."

The video has since gone private on YouTube but thanks to fashiontv.com we've got it below (while it lasts).

The Walking Dead Season 3 premieres in South Africa on December 15.
Check out The Walking Dead Zombie bikini video below, along with more pics on the following pages...