Drew Barrymore's Bronze Blouse & Satin Pants - Hot Or Not?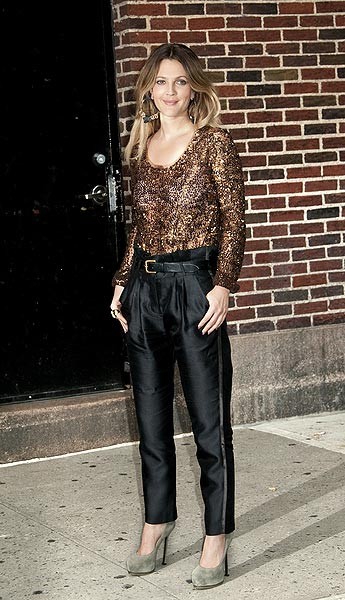 Drew Barrymore rocked black satin pants and a bronze sequined blouse at the "Late Show With David Letterman" on Tuesday.

The actress has been busy promoting her new film "Going The Distance" and making the round with various news outlets. But one pesky reporter rubbed her the wrong way - so much so that she wanted to "rip the face off" of the journalist.

Barrymore branded the female journalist a "b**ch" and admitted she wanted to "punch" the woman when she repeatedly inquired about the actress' teenage drug addiction.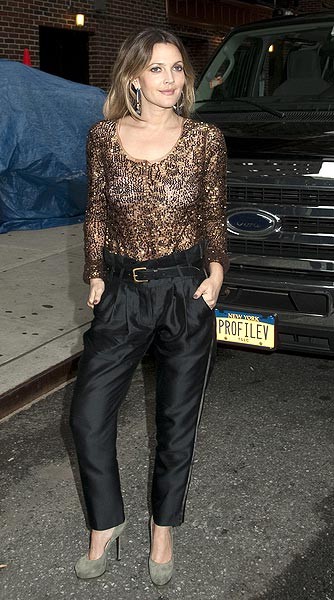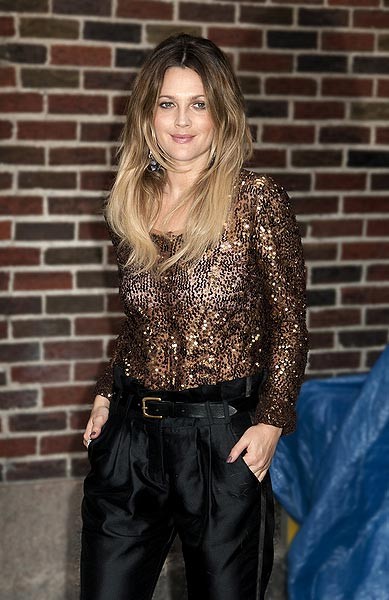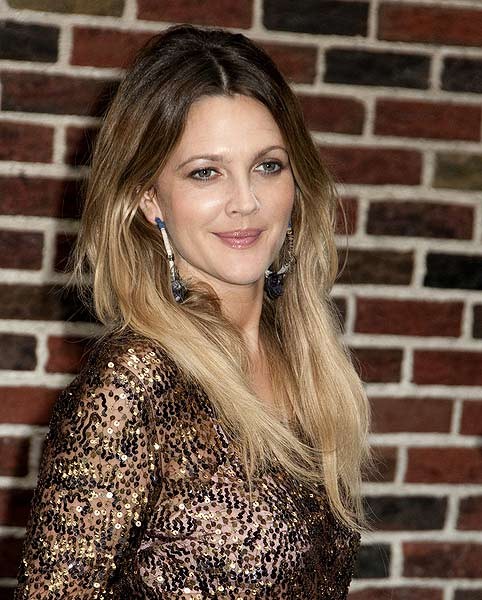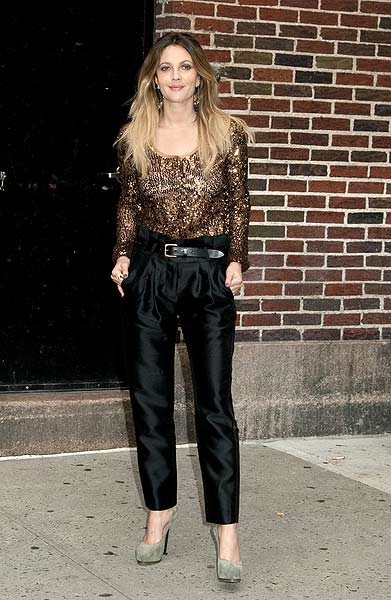 More: Celeb Photo Features | Fashion Photo Features
Click for more great Drew Barrymore pictures: