Drew Barrymore Wouldn't Allow Daughter To Pose For Playboy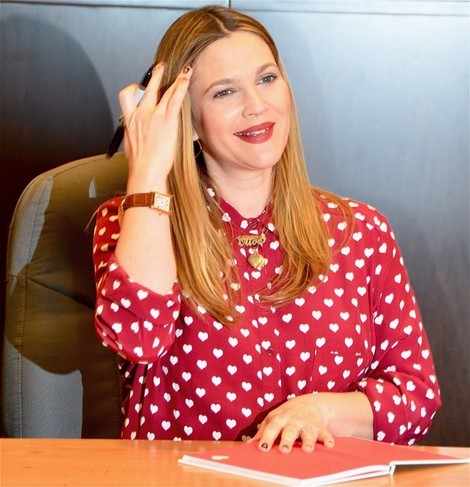 In a new interview with ABC News, Drew Barrymore admits that even though she posed for Playboy magazine she wouldn't let her daughter do it.
The actress, who is pregnant with her second child and has 15-month-old Olive, told Amy Robach: "I would not let her. I don't think I would. I would influence her not to, because my life choices are supposed to be the gateway to somebody else's. That's my journey."
Barrymore posed for the skin magazine at age 19. She also went to rehab when she was just 13 to battle alcohol and drug abuse. However, she doesn't have any regrets.
"I have no regrets in my life whatsoever. I'm psyched about it all. I'm just in such a different mind frame. I'm in mom mode now," she explained.

"I celebrate that I had any sense of freedoms at a certain point, because I don't feel like that now. I love the very exposed, humorous, imperfect, never trying to pretend to be perfect journey that I have been on in my life."
Barrymore, 38, is married to third husband Will Kopelman, and strives to be a role model for her kids.
"The best kind of parent you can be is to lead by example. Whatever I've experienced in my life is a part of my story, and I'm proud of that. But it's someone who wakes up early, works all day, believes in charitable work, business-minded, diligent, accountable, problem-solving... I'm so much about school, consistency and tradition," she said.

She recently appeared in the films "He's Just Not That Into You," "Going the Distance" and "Big Miracle." She stars opposite Adam Sandler in the upcoming film "Blended."