Drew Barrymore Shows Off Humongous Baby Bump At CinemaCon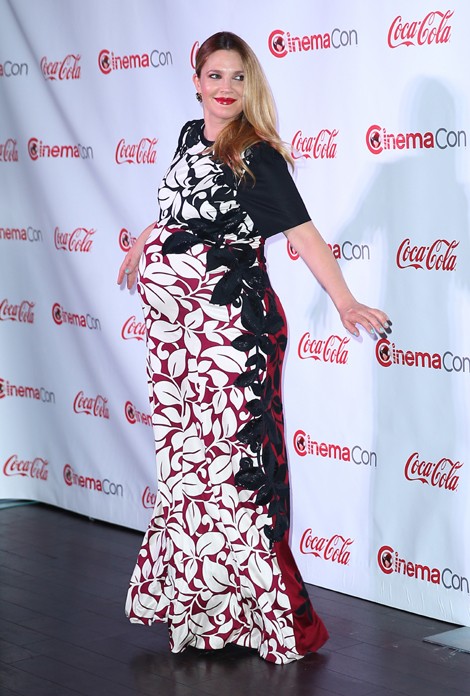 A very pregnant Drew Barrymore attended the CinemaCon 2014 Presents The Big Screen Achievement Awards at Caesars Palace Resort and Casino in Las Vegas on Thursday.
The actress, who is expecting her second daughter with husband Will Kopelman, looked ready to pop in a red, white and black dress. She later changed into a bright yellow frock.
Barrymore said her 17-month-old daughter, Olive, is very excited about about her little sister's arrival. She recently told Us Weekly magazine: "She points at my stomach and she goes, 'baby'. She's really smart."
The actress stars opposite Adam Sandler in the upcoming comedy "Blended" about two single parents who have a horrible blind date and end up on the same vacation together. It opens in theaters in May.