Drew Barrymore Goes Platinum Blonde!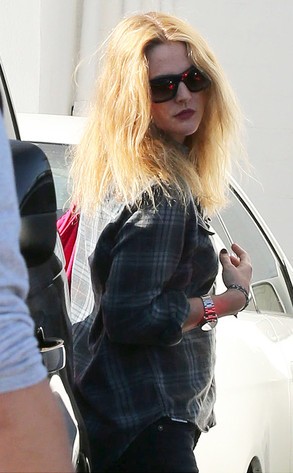 Drew Barrymore's new lighter locks may have you wondering if it's time for you to release your inner Hollywood blonde. Master Colorist, Richard Zucckero shares a few tips on how to re-create this look using his world renowned cruelty-free hair color company which supplies products to hundreds of movie and TV sets each year. 
"If your natural hair color is a dark to medium brown, a double process service is the only way to achieve perfect results," reveals Zucckero. "It is a bit more costly and time consuming but the end result can range from the softest butter cream or honey to true jaw dropping platinum.  Remember that true platinum is a very cool, almost silver-blue with no hint of warm undertones."
Many salon clients as well as professionals are hesitant to perform double process blonding because they remain locked on the past where bleaching required high levels of alkaline that left the hair in very poor condition.