Drew Barrymore Expecting Child Number Two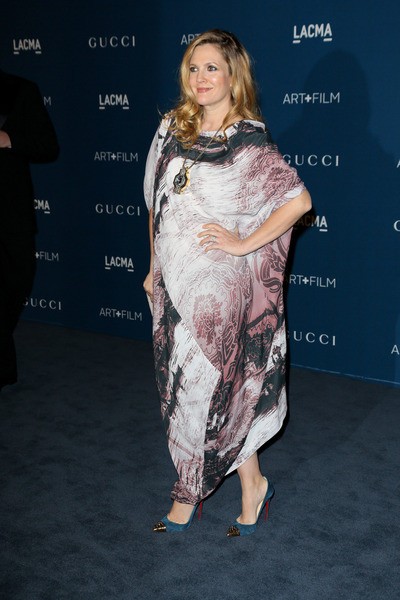 Drew Barrymore looked like she was trying to hide something over the weekend at the Los Angeles County Museum of Art's 2013 Art + Film Gala Honoring Martin Scorsese and David Hockney when she arrived in a very loose-fitting, long flowing dress.

Rumors that the "Charlie's Angels" star is pregnant with her second child began to spread like wildfire; and when the actress stepped out again on Sunday in some more casual, form-fitting attire the cat was out of the bag.

Barrymore's rep confirmed to E! News on Monday that the actress and husband Will Kopelman are indeed expecting a second bundle of joy, either a little sister or a little brother for daughter Olive, 13 months.

During an appearance on The Tonight Show with Jay Leno in late September, Barrymore told the host that she was ready to have more kids -- and she was probably already pregnant at the time.

"Very much. Right away, yes," she told Leno when he asked her if she wanted more kids.

She also hinted that this time around she wants a boy in order to fulfill one of her dreams.

"I want to be the Griswolds," she said, "I want the kids in the back rolling their eyes at Mom and Dad. I want Rusty and Audrey, theme parks and the whole nine."

The Griswolds being, of course, the wacky family from the "National Lampoon's Vacation" film series.

We're not sure how she plans on getting her kids' ages to drastically change every few years though.