Dress Battle - Who Wore It Better: Carmen Electra, Lil Kim Or Stephanie Pratt?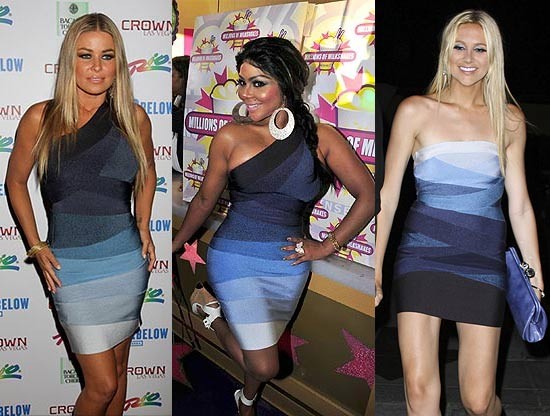 Lil Kim Carmen Electra, and Stephanie Pratt all wore the same dress this week (well, Stephanie's is really close), but they look radically different from each other. Who looks best?

R&B star Lil Kim wore hers while celebrating her 34th birthday and creating a concoction at Millions of Milkshakes in West Hollywood on Sunday...

Carmen wore an identical dress while hosting an evening at Crown Nightclub at the Rio Hotel and Casino in Las Vegas on the same day...
And Hills star Stephanie wore hers Tuesday night at the series wrap up party in L.A.
Despite the Herve Leger 'bandage' dress being quite popular (and expensive!) right now, it's quite obvious that these stars' assistants and agents aren't doing their job very well. Carmen & Kim get a free pass since they wore theirs on the same day; but don't you think Stephanie's agent/assistant could've said, "Wait, don't wear that! Carmen Electra and Lil Kim both wore it Sunday and you'll look like an idiot."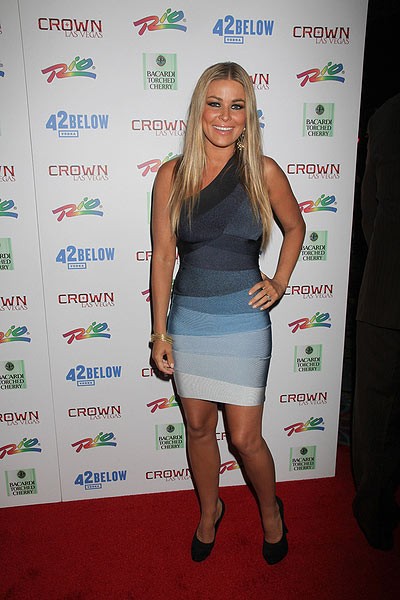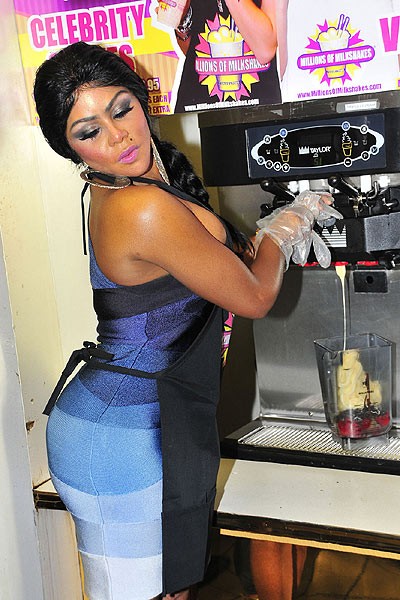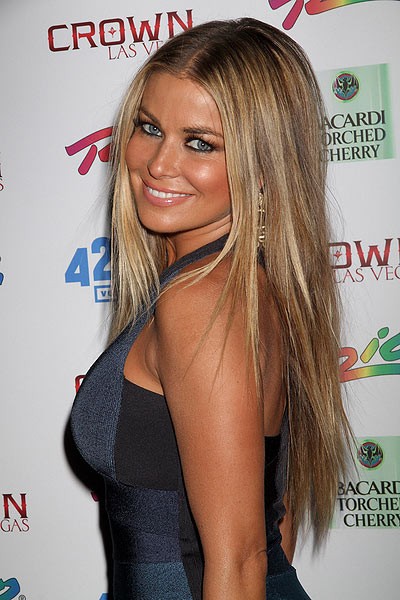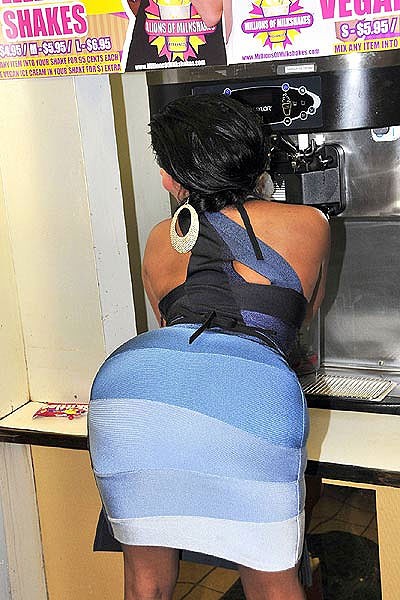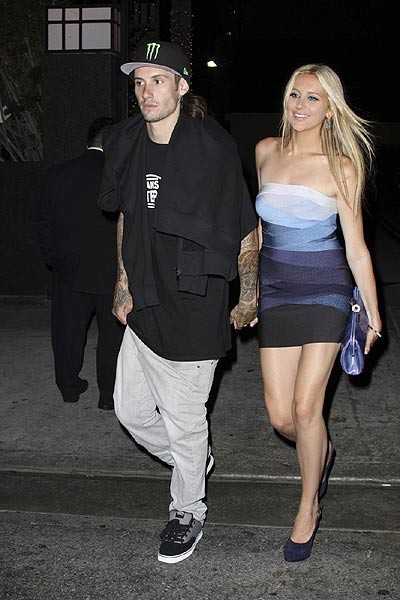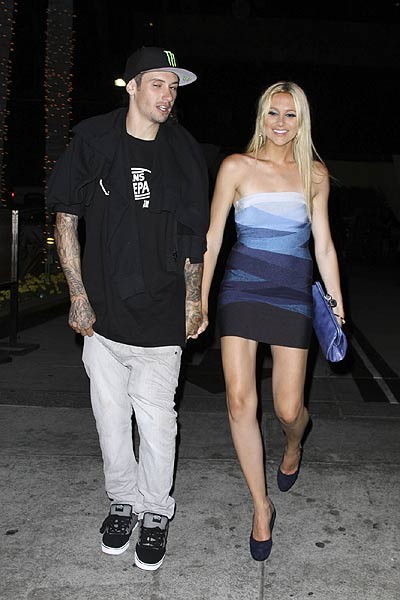 Seriously? That's all you have to do to score such hotness as Stephanie Pratt? Dress like a louse with an energy-drink ball cap, your sweatshirt thrown over your shoulders and have inked up arms? And obviously wear no belt because he's holding his pants up with his other hand in both of these pics... where's General Larry Platt when you need him? WTF? -ed.
More: Celeb Photo Features | Fashion Photo Features
Click for more great Carmen Electra pictures:
Click for more great Lil Kim pictures:
Click for more great Stephanie Pratt pictures: