Dress Battle: Scarlett Johansson Vs. Gwyneth Paltrow At The 'Iron Man 2' Photocall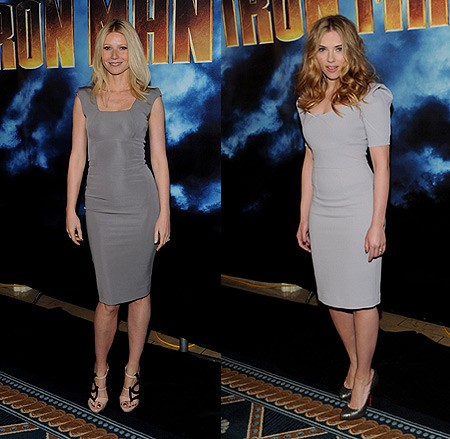 Scarlett Johansson and Gwyneth Paltrow must have coordinated their outfits before stepping out for the "Iron Man 2" photocall in Los Angeles on Friday. They both opted for gray dresses, but which actress has the better figure?

In the follow-up film, Tony Stark (Robert Downey Jr.) is pitted against his Russian arch nemesis, Whiplash (Mickey Rourke), and corporate rival Justin Hammer (Sam Rockwell). Also making their Marvel debuts are Johansson as the sexy Russian spy Black Widow, and Don Cheadle, who takes over the role of Colonel James Rhodes from Terrence Howard. Gwyneth Paltrow returns as Virginia "Pepper" Potts.

At a recent press conference, Downey was asked to share his definition of a hero. He ribbed his co-star Gwyneth and her website Goop.com. "I think a hero is someone who, if they're abroad or traveling, they go to the Goop website to find out what restaurants to go to, what clothing shops they might enjoy, and what sights they should see," Downey said. "They do that not fearlessly, but they do it in spite of their fear."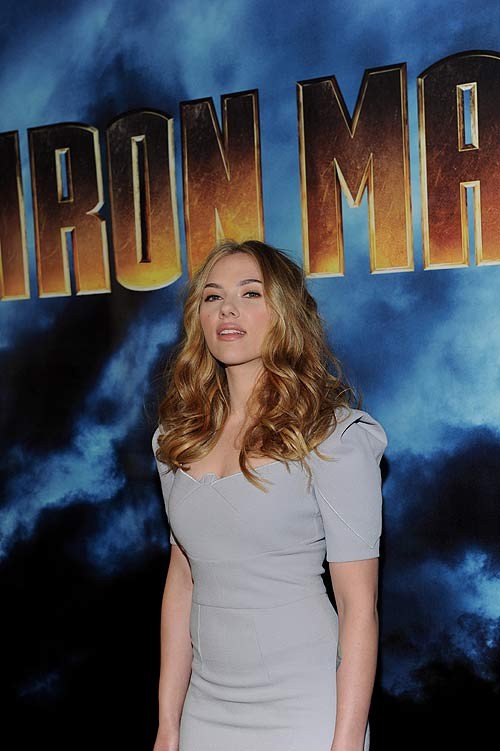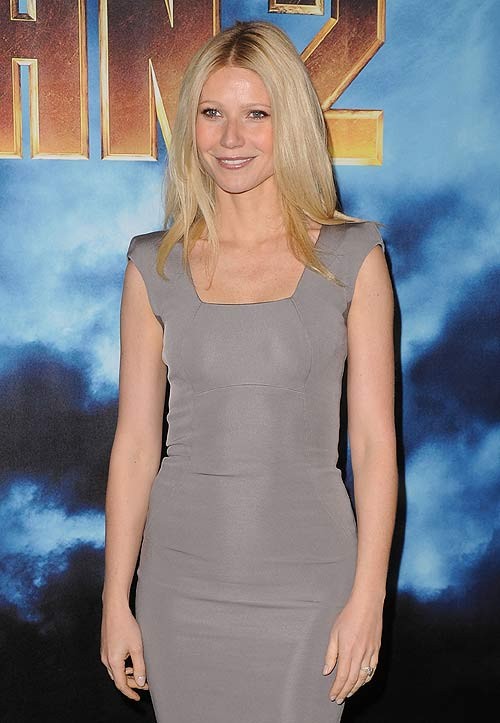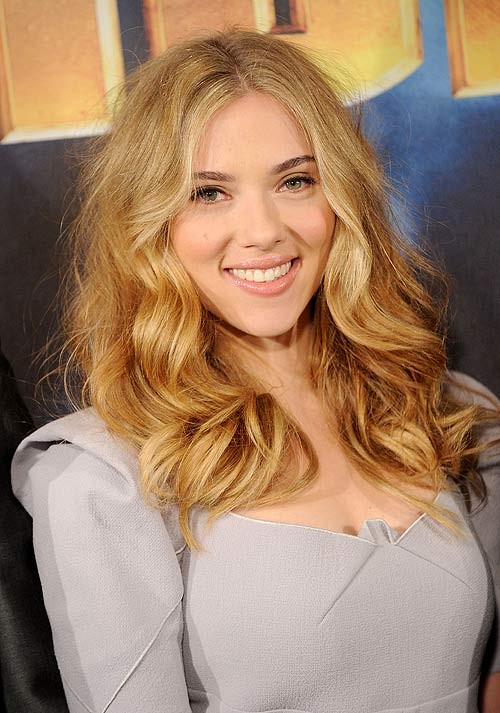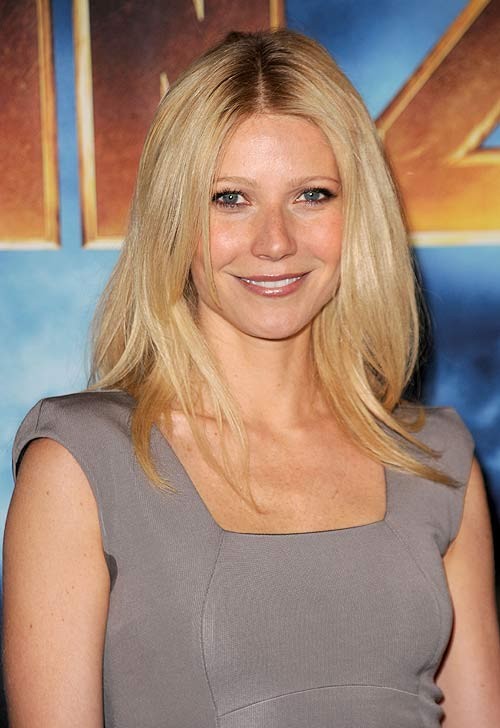 More: Celeb Photo Features | Fashion Photo Features
Click for more great Scarlett Johansson pictures:
Click for more great Gwyneth Paltrow pictures: