Dress Battle: Sandra Bullock Vs. Eva Longoria-Parker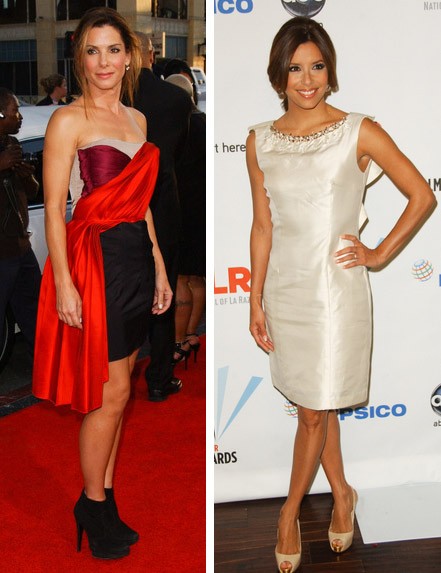 Sandra Bullock
and
Eva Longoria-Parker
both stepped out in Hollywood this week strutting their stuff. Sandra looks dazzling in a Lanvin cocktail dress, while Eva looks demure in white. Which star looks better? See more photos after the jump!
Eva is taking on a Spanish-speaking role for the first time in a Mexican film about kidnapping. Her character will be crucial to solving the mystery at the heart of the film, which is called "Day of Grace."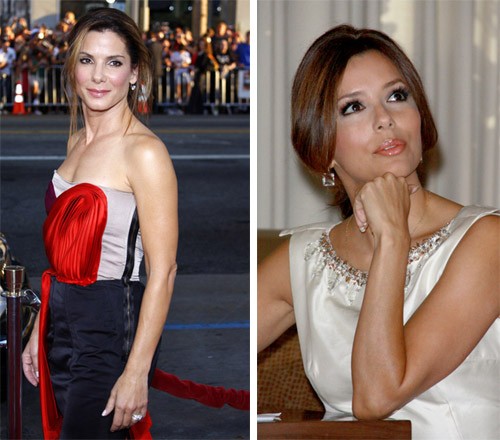 Image © David Gabber / Albert L. Ortega/ PR Photos
Sandra Bullock jokingly vowed to strip off in all her future movie roles so she can pocket a bigger salary. The actress disrobes in
The Proposal
- and the nude scene gave her a taste for getting naked in films. Bullock said she'll enjoy a bumper pay day if she keeps taking her clothes off in movies, like fellow comedy actor
Will Ferrell
. She explained, "Have you noticed how he drops his trousers in every single film? I'm going to do that from now on."
Click the pics for gallery & larger images
Click the pics for Sandra Bullock's gallery: