Dress Battle: Kate Beckinsale Vs. Demi Moore - Who Wore It Better?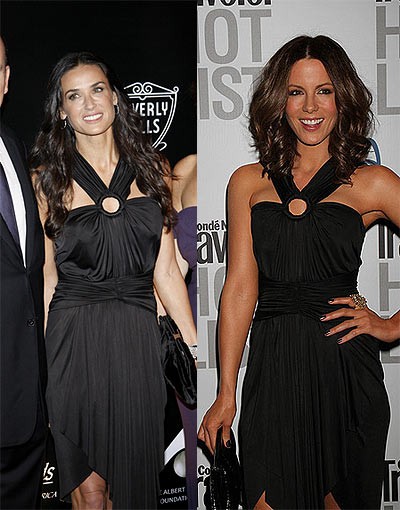 Kate Beckinsale is still hot. So is Demi Moore.

Kate showed up at the Conde Nast Traveler "Hot List Party" at Haze Nightclub in Las Vegas on Saturday looking tan and sexy in a black dress. But wait - the dress looked pretty familiar to us - just like the one Demi Moore wore last fall at the 2009 Rodeo Drive Walk Of Style Award Ceremony Honoring Princess Grace Of Monaco.
Do either of them ever age? Do they ever wrinkle? Do they ever look bad? We think not. There must be some magic mojo that keeps them both looking so good.

The 36-year-old Beckinsale, who manages to stay out of the spotlight, has signed up for the fourth installment of "Underworld," which is expected to be released in September 2011. And if she's back in that skin-tight leather catsuit again it will do better than her last film, "Whiteout," which pretty much bombed at the box office because it kept 93% of that hot bod completely covered for over 100 minutes.
Demi Moore, 47, recently said that she's irritated by plastic surgery rumors. She admits to having some work done, but not on her face and not nearly valued at the over $300,000 that some rumors claim.

We're gonna go out on a limb and say that when Kate hits 47 she'll look just as good as Demi. 
But who wore it better?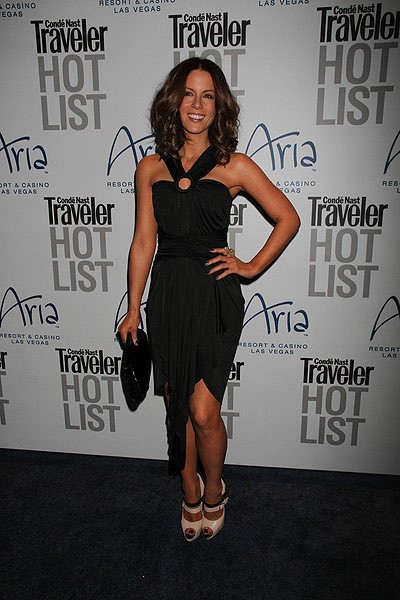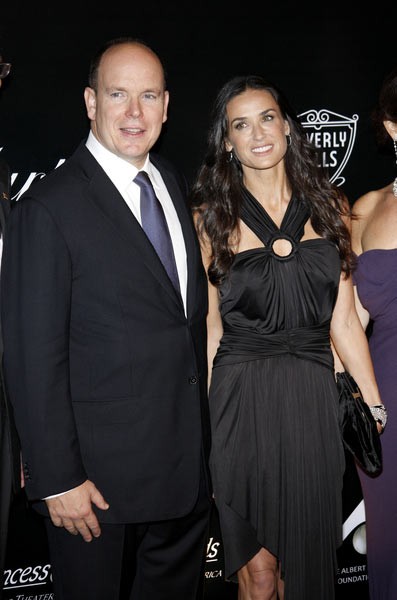 ^ click for next image ^
Click the pics for larger images: