Dress Battle: Julianna Margulies In Red Vs. Julianna Margulies In Black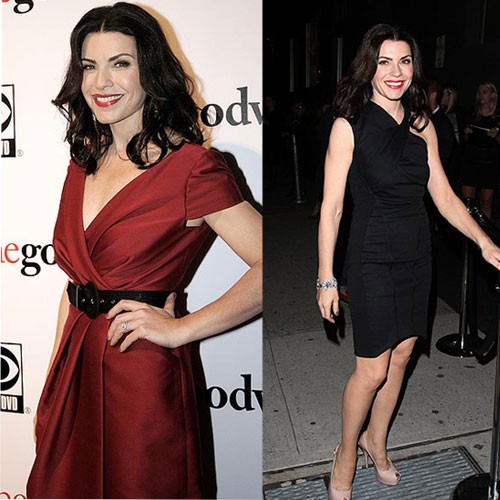 Julianna Margulies showed up to the "The Good Wife" TV series season premiere party in New York City on Monday wearing a striking red dress. She also posed for pictures on her way to the 22 Ways To Say Black Party in NYC. Two parties in one night! Which dress looks better? We like the black one! No, the red one! No, the black one... well, you decide for us - vote below!

The actress didn't win an Emmy for her series (she lost to "The Closer TV series" star Kyra Sedgwick), but we still love watching her in the law drama.

Michael J. Fox will face off against Julianna in an upcoming episode of the new season. Fox will appear as Simon Canning, a shrewd and cynical litigator whom Alicia (Margulies) faces in a massive class action suit.

The second season of "The Good Wife" premieres Tuesday, Sept. 28, on CBS.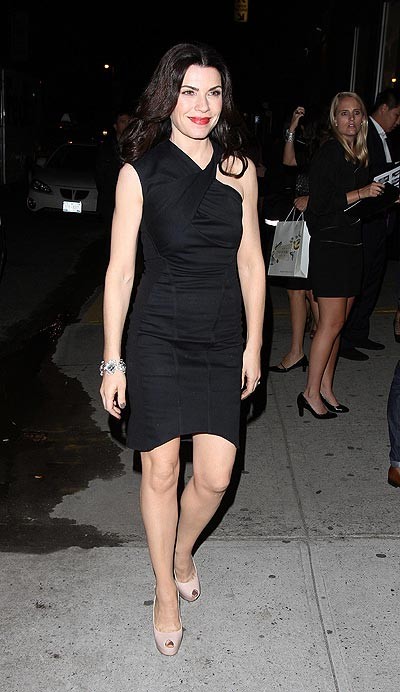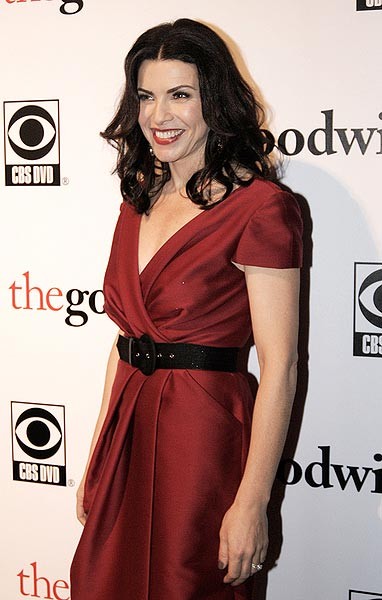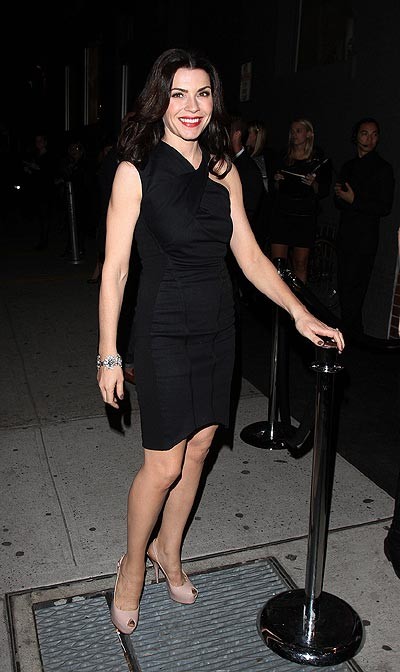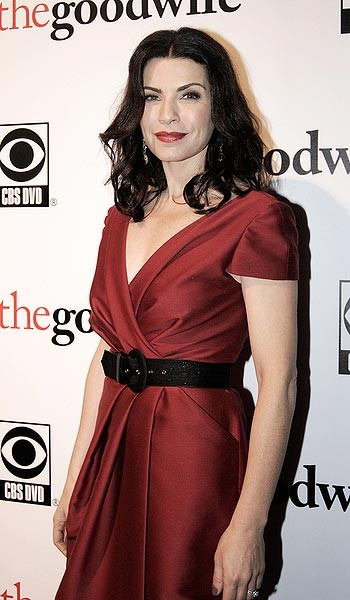 +
More: Celeb Photo Features | Fashion Photo Features
Click for more great Julianna Margulies pictures: