Dress Battle: Jessica Alba & Olivia Munn Are Gorgeous In Green - Who Looked Better?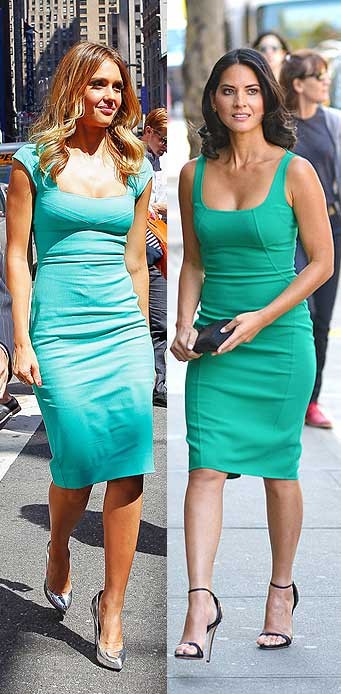 Jessica Alba and Olivia Munn wore very similar figure-hugging green dresses on Monday, both with low-cut necklines and both looking fantastic.

Both stars were in New York City for the day, Jessica was in Times Square filming an interview for TV show Extra after an appearance on the Today Show; while Olivia was in town to attend designer Michael Kors' Spring 2013 fashion show at Lincoln Center.

Later in the evening the star was honored for her eco-friendly endeavor The Honest Company, which makes and sells non-toxic baby products, at SELF magazine's Women Doing Good Awards.

Who do you think looked better?