Dress Battle: Heidi Klum Vs. Christie Brinkley Vs. Blake Lively - Who Looked Best In Blue?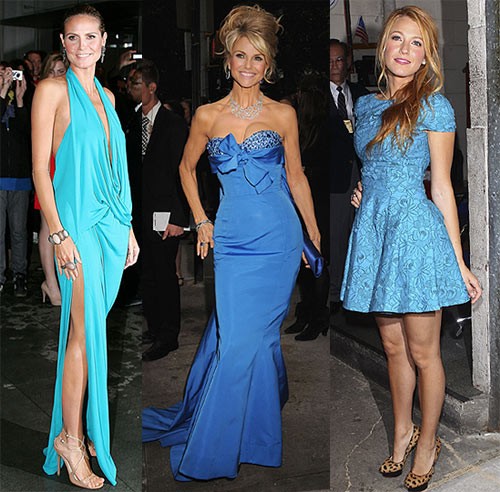 Heidi Klum wore a sexy light blue dress with a slit up one side to AmfAR's (The American Foundation for AIDS Research) Inspiration Gala on Tuesday at the Museum of Modern Art (MoMA) in New York City. The Project Runway showed off a little leg while being accompanied by designer Michael Kors.

Christie Brinkley stunned in an electric blue gown at the 64th annual Tony Awards on Sunday night. The 57-year-old almost looks better than she did in 1984.

And finally, Blake Lively stopped for photographers outside of ABC's Live With Regis and Kelly studios Tuesday morning, where she was promoting her new film, Green Lantern.

So who looked best in blue?