Dress Battle: Elizabeth Hurley Vs. Blake Lively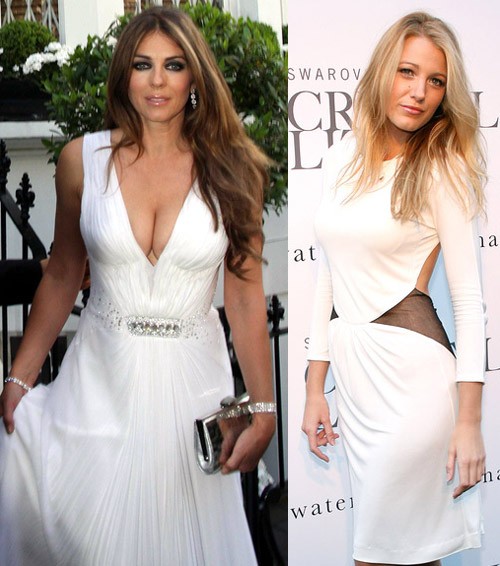 Who looks hotter in white? Which dress is more pleasing? See photos of
Elizabeth Hurley
&
Blake Lively
out on the town Thursday, and tell us which star looks more smashing...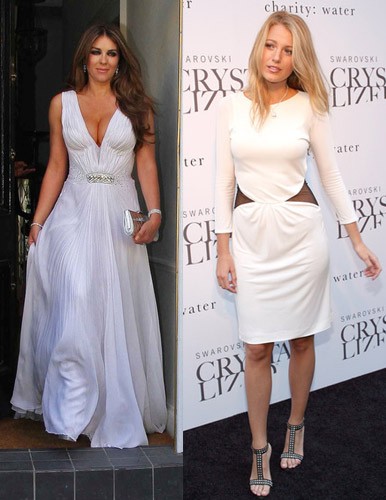 Image © PR Photos
Elizabeth recently sparked outrage among animal rights advocates after signing up as the new face of a fur fashion line. A People for the Ethical Treatment of Animals (PETA) spokesperson said: "Her wardrobe is now as dead as her film career. With so many fantastic faux furs available, there is no excuse for wearing real fur."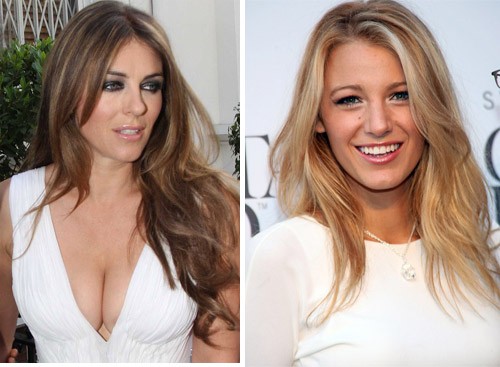 Image © PR Photos
Blake is self-conscious about her height and fears men find her 5-foot-10 stature intimidating. She told Allure magazine, "I feel like a tranny (transvestite) a lot of the time. I'm large, they put me in six-inch heels, and I tower over every man - I've got this long hair and lots of clothes and make-up on. I just feel really big a lot of the time, and I'm surrounded by a lot of tiny people. I feel like a man sometimes."
More:
Celebrity Hot or Not?
/
Slideshows
/
Fashion photos