Drea de Matteo Dishes On Her 'Sons Of Anarchy' Character This Season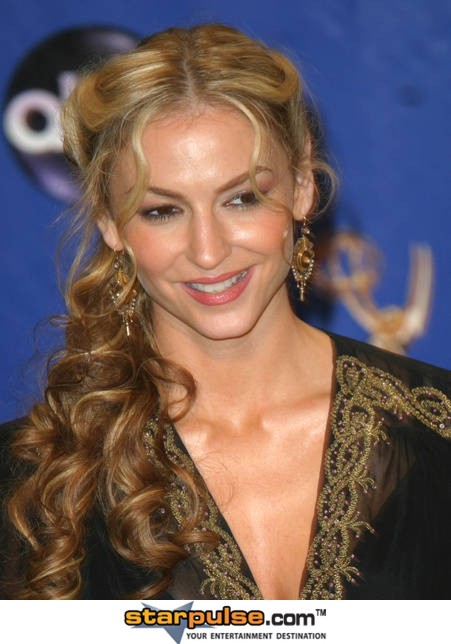 Drea de Matteo returned to Sons of Anarchy this season as Wendy Case, Jax's ex-wife and ex-junkie that has cleaned up her act and is looking to be a part of their son, Abel's life.
Drea recently participated in a conference call with reporters. Here's some of her choice quotes.
On Wendy's motivation this season. "I definitely don't think she has any ulterior motives. I definitely don't think she wants to come in there and screw anybody. After all of the treatment she's been through and now becoming a counselor herself, she's probably the healthiest of the bunch."
On the original plan for Wendy: "Originally, the character was going to die in the pilot. Then when I decided to do it they kept her alive and I've been there ever since but back and forth because I couldn't commit to being on the show at the time … once they kept me alive, the goal was to just sort of have me there as like this thorn on everybody's side."
On who's more powerful: Christopher and Adriana (from The Sopranos) or Jax and Tara? "I'm going to have to go with Jax and Tara only because I mean, after all Christopher had Adriana killed, you know. It doesn't get worse than that … Adriana was very weak. Tara; she's a force to be reckoned with."
On why Wendy didn't go to Opie's wake. "I don't think my character would've been there … she would not have been welcomed."
On what Wendy wants. "I think she'd like to be able to make amends to all of them, mostly to her son, and to be in his life. Even if it meant she couldn't say, 'I'm your mom,' but to just be in his life. Eventually, when he's older he's going to want to know who his real mom is. More than anything, I think that she's looking for stability, not drama. I don't think she has ulterior motives … it's she's a mama and that's her baby."
On plans after the show. "I'm actually starting another show. We're not sure if it's going to go to series, but a show for Lifetime that is about stalkers. It's actually called Stalkers. It's actually based on this woman Rhonda Saunders' book about how she tried to change the laws for stalkers because there really are not any great set laws for it. They've kind of gone back and forth. She got these things put in place but people only want to deal with a stalker once the person who's been stalked is dead. There's no prevention for it, really … it's pretty cool and I'm playing a copy."
Sons of Anarchy airs Tuesdays at 10 pm ET/PT on FX.