Drake Reportedly 'Not Involved' In Chris Brown Bar Brawl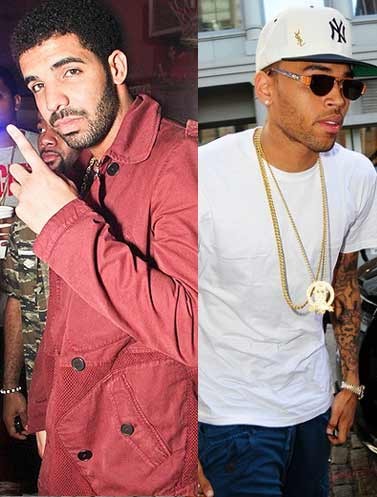 Reports that the New York City bar brawl which ended with one woman hospitalized, four people injured and rapper Chris Brown left with a huge gash on his chin (see pic below) involved an altercation with hip-hop star Drake has been dismissed by one of Drake's reps.

Wednesday night the two stars reportedly clashed at Manhattan's W.i.P. nightclub over a bottle of champagne and some words about Brown's ex-girlfriend Rihanna; but now Drake's spokesperson is insisting that the rapper had nothing to do with the fracas in the first place.

"Drake did not participate in any wrongdoing of any kind last night at W.i.P." Drake's rep tells TMZ.com. "He was on his way out of the club when the altercation began.

"[Drake] did not engage in any activity which resulted in injury to person or damage to property."

Brown's publicist also released a statement about the incident, saying Brown and his entourage were the "victims of a brutal attack" and "sustained several injuries."

Brown's camp is reportedly cooperating with an NYPD investigation.

The "Kiss Kiss" rapper posted the image of his cut chin and a message on his Twitter page - which he removed shortly after - with the message "How u party wit rich n**** that hate? Lol... Throwing bottles like girls? #shameonya!"