Drake Ignores Nightclub Drama While Performing In Upstate New York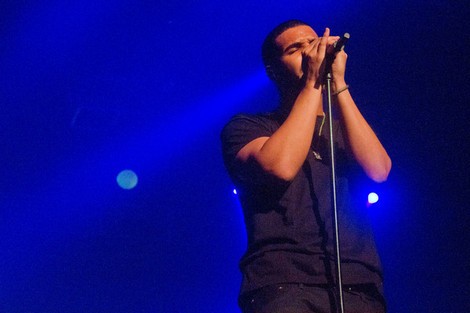 Drake isn't letting his bust-up with Chris Brown affect his work. He performed a gig in upstate New York last night without missing a beat.
Drake's entourage allegedly became embroiled in an altercation with Brown and his cronies at Manhattan hotspot W.i.P. on early Thursday morning, leaving Brown with a nasty cut to his chin after he was hit in the face with a bottle. Four other people also suffered bloody injuries. The fight was reportedly over Brown & Drake's connection to Rihanna.
At a concert in Saratoga Springs, NY, that night, Drake refused to even acknowledge the fight as he addressed fans, telling the crowd, "I woke up this morning and the only thing that was on my mind was the fact that we had a f**king show at Saratoga tonight."
A representative for Drake dismissed rumors suggesting he was involved in the fight, insisting the hip-hop star "did not participate in any wrongdoing of any kind" and was "on his way out of the club" when the trouble began.
Police have launched an investigation into the incident and Brown and his pals are said to have given witness statements to cops to tell their side of the story.
 
A spokesperson for the New York Police Department reveals Drake is planning to answer investigators' questions about the incident "at a time more convenient for him and his attorney."
 
Mary J. Blige, rapper Fabolous and Eva Longoria's basketball star ex-husband Tony Parker were also guests at the party hours before the fight broke out.