Dr. Dre: 'Tupac Hologram NOT On Tour'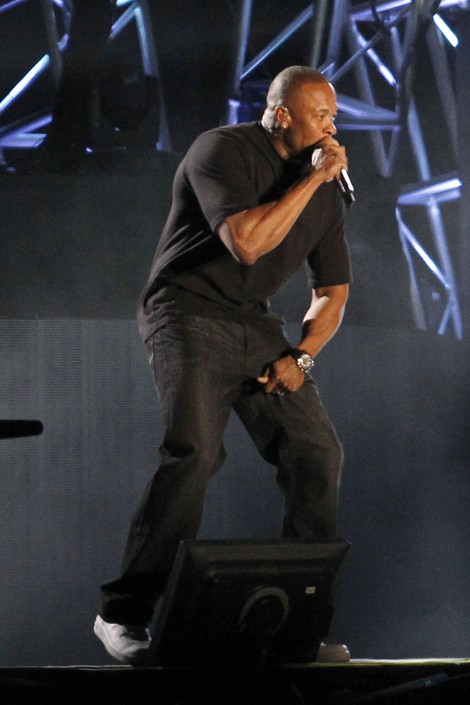 Dr. Dre has refuted rumors that the Tupac hologram that stunned Coachella last week was a test run for a future tour. In a backstage video, the venerable rapper says that the hologram was implicitly created just for Coachella.
"It was strictly for Coachella. Get it right. I want to get rid of all the rumors out there. This was not done for a tour," Dre says in the video, which was in part created to thank the tech teams behind the hologram. 
However, Dre does add a tease. "If a tour happens, we'll see."
Warning: Dre does drop one f-bomb in the video!