Dr. Dre Not Happy Over Internet Leak

An internet leak has forced Dr. Dre to release his new single Kush - even though he's not happy with the song's content.

The hip-hop legend already axed his collaboration with Jay-Z, Under Pressure, from upcoming album Detox after part of the song hit the internet early. Dre said at the time, "There's no leaks that came out that's gonna be on the record."
 
The rapper recently became the victim of a web leak again when an unfinished version of Kush appeared on websites, and he's reluctantly agreed to release the single. Nevertheless, Dre admits he's unhappy with the release of Kush, a song about smoking marijuana, because the song isn't finished and he doesn't think the track is a fair reflection of the album as a whole.

He tells radio host Big Boy, "It's a little bit unfortunate with the technology today. (Kush) got leaked and it was a version of it that I really wasn't happy about, (but) we're going to go ahead and push it and put it out because everybody seems to like it. I just thought the content, it's about weed smoking, and I don't want people to think that that's what my album is about. This is actually the only song with that type of content."

However Dre, real name Andre Young, is pleased he's finally going to release the much-delayed record: "I see the finish line right now. I'm wrapping it up. I need about two or three more songs and then hopefully I'll start the mixing process at the end of next month. And then from that point I'm about thirty-days out. I'm seriously excited about it. It's feeling good now. One of the reasons it was taking so long is because I felt like I was doing it more out of obligation as opposed to really feeling it. As of last year, I've been really feeling where it's going and it feels good and I think I'm ready."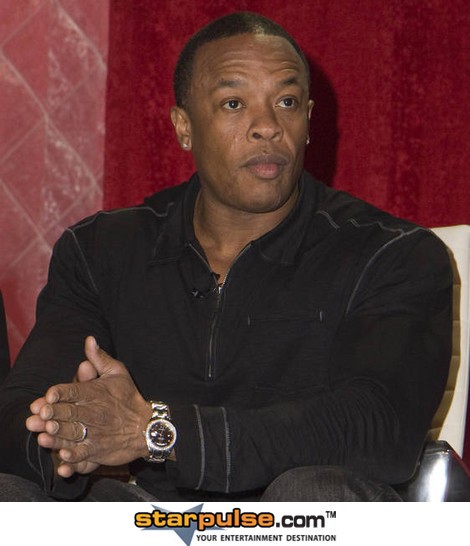 Click Here For More Dr. Dre Pictures