Dr. Conrad Murray Sends Defiant Message On Anniversary Of Michael Jackson's Death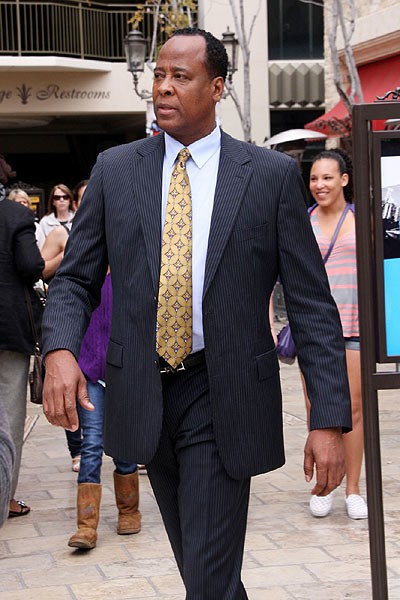 Today marks the third year anniversary of Michael Jackson's death and to protest his innocence, Dr. Conrad Murray has sent a message through his lawyers to protest his conviction of involuntary manslaughter.
Murray is currently serving a four-year jail sentence after he was convicted of administering the fatal dose of anaesthetic Propofol, which cost the singer his life on 25 June, 2009.
Now, in a new interview with Eonline.com on Monday, the third anniversary of Jackson's passing, Murray's appeals lawyer Valerie Wass claims the embattled medic is haunted by what happened on that fateful night, but remains defiant that he was not to blame for his most famous client's death.
Wass reveals Murray's only regret was choosing not to testify in his high-profile trial last autumn, to share his side of the story with the jury in a bid to convince them he was not guilty of involuntary manslaughter.
She says he "feels very strongly" about turning down the opportunity to give evidence in court and is adamant he owes no apology to Jackson's grieving family.
Wass adds that Murray is planning to resume his career practicing medicine once he is released, despite having his license revoked in both Texas and California earlier this year.