Dozens Of People Hospitalized After Avicii Concert In Boston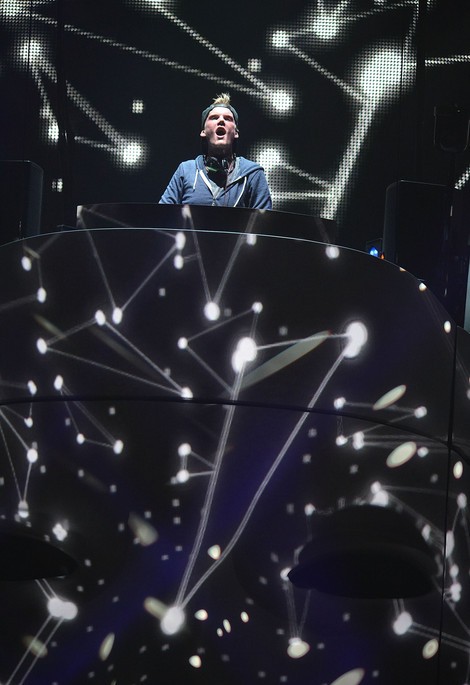 Over 80 people needed medical attention during Swedish DJ Avicii's concert in Boston, Mass., on Wednesday night. About 50 individuals were treated on site and another 36 were transported to local hospitals, according to the Boston Globe.
Dehydration was cited as the main cause of the medical emergencies, but drug and alcohol use was likely a contributing factor.
Roisin Saratonion, 18, attended the concert and told the newspaper, "It was just too crazy in there.... You get really hot in there and you just pass out. You couldn't breathe. It was claustrophobic. People get dehydrated."
Boston Police Deputy Superintendent Mike Bosse added that illicit drug use may have also been involved.
In response to the incident, concert promoter Live Nation said in a statement: "Based on early reports from the venue it appears the majority of the transports were people outside the venue who were too impaired to be allowed inside the venue and access to the concert. Out of an abundance of caution, they were transported for medical evaluation and assistance."
Avicii, real name Tim Bergling, was troubled by the event. He posted on Twitter: "Just hearing the awful news abt tonight. It's a terrible thing, I rly hope everyone is ok! My thoughts go to those affected & their families."
It isn't the first time one of the DJ's gigs has resulted in chaos. The Toronto Star reported that 29 individuals were hospitalized for drug and/or alcohol-related issues in Toronto, Canada, in May.
Avicii was originally scheduled to perform in Boston in April; however, his tour was postponed while he underwent surgery to remove his gallbladder and appendix.
The DJ produces primarily electronic synthetic tracks. He has receieved two Grammy Award nominations for his work on "Sunshine" with David Guetta in 2012 and for his song "Levels" in 2013. He's also known for the hit songs "Wake Me Up" and "Hey Brother."