'Downton Abbey' Season 5 Photos Include One With A Glaring Mistake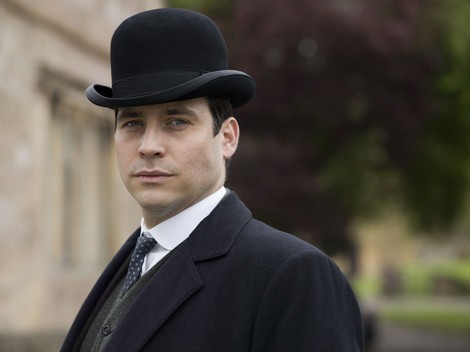 "We are delighted to present to you, lords and ladies, a first look at your beloved characters in Series 5 of Downton Abbey," declared the show's Facebook page earlier today.
"What stories may unfold for them in the coming episodes, what dramas await? The excitement is almost unbearable!"
One story that's currently making the rounds is the photo they released showing a modern-day water bottle in the background. Oops!
The image features the Earl of Grantham (Hugh Bonneville) and Lady Edith Crawley (Laura Carmichael) standing in front of a fireplace. On the right side of the mantle is the offending object.
Twitter user and British photographer Darren Bell pointed out the faux pas:
Oh dear. Someone left a waterbottle in this press photo from @DowntonAbbey #PhotoFail pic.twitter.com/EdZxc8Xlj7

— Darren Bell (@darren_bell) August 14, 2014
The upcoming season doesn't air in the United States until January 2015.