'Downton Abbey' Season 4: Episode 7 Recap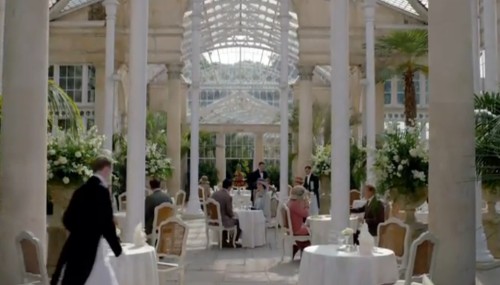 Sunday night's episode was one of the better of the season as plot lines that have been building started to play out, leaving enough in question to make me eager to see next week's conclusion.
Warning: Major spoilers ahead!
Everyone upstairs and down are preparing for the church bazaar, which will be held on the grounds of Downton Abbey.  With Lord Grantham still in the states sorting out his brother-in-law's involvement in the Teapot Dome Scandal, the planning falls to Cora, who finally has a use this season.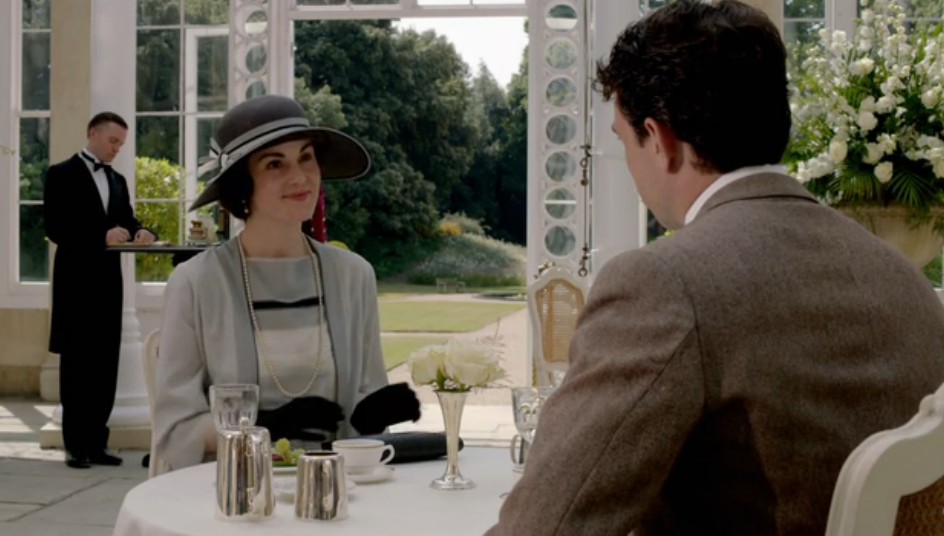 After the pig incident, Charles Blake and Mary have warmed up to each other.  So much so that Lord Gillingham makes a trip to Downton to check up on the two of them, telling Mary quite frankly that he doesn't want to leave them alone together.  He also informs her that, after some soul searching in the Highlands, he's decided to call off his engagement with Mabel Lane Fox, and that he still holds a torch for Mary (for reasons I still do not understand).  Charles Blake also announces his intentions to Mary, telling her he won't give up without a fight.  Mary tells both men she's not free, even though she wishes she were.  I have a hard time believing her, given that no mention of Matthew has been made for quite some time now, and Mary seems to very much enjoy the attention of both suitors.  I'm sure Mary's resistance will eventually give way, and then maybe we'll get to see a duel at Downton!  And I hope Charles Blake wins.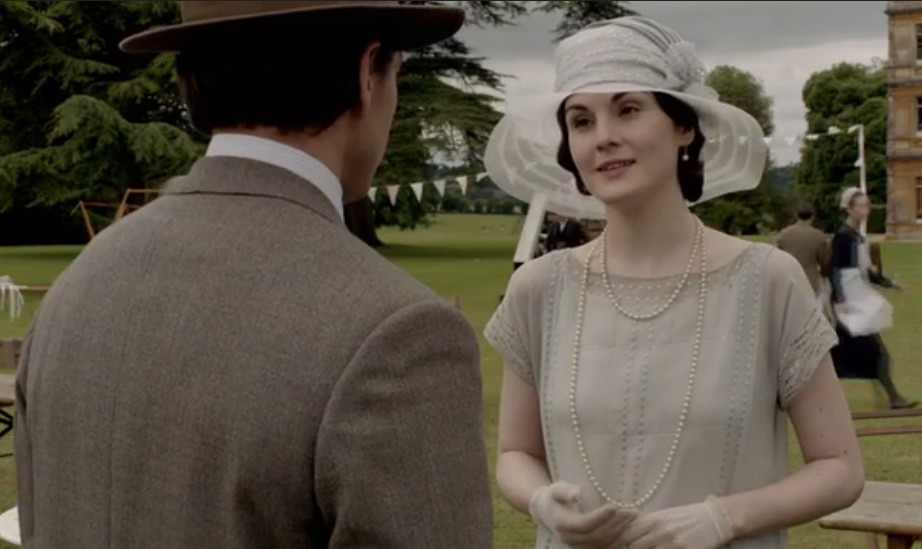 Love is in the air for Rose as well.  Well, love, or an entirely selfish need to express her hatred for her mother through her choice of husband.  "I want to watch Mummy's face crumble when I tell her the news" isn't exactly the best reason to say yes to a marriage proposal.  But it seems to be Rose's.  Mary finds out about her secret affair with Jack Ross through Tom, who sees them together having tea.  Mary tries to impart some wisdom on Rose, who wants none of it, and becomes engaged anyway.  This spurs Mary into action, and after a visit with Jack Ross, she convinces him that Rose may love him a little bit, but he was more likely being used as a point to be proven.  Ross agrees, and bows out of the engagement.  And hopefully this boring, hackneyed sub-plot is at an end.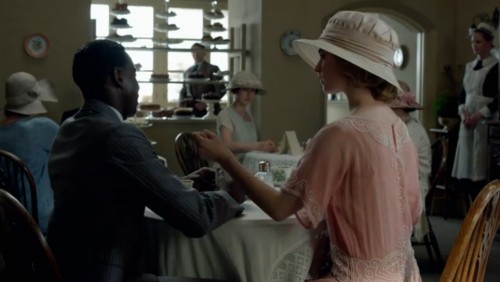 Much more interesting is the developing relationship between Tom and the town school teacher, Sarah Bunting.  They seem perfect for each other, have good chemistry, and Tom finally seems to be in a place where he's ready to move on.  He's actually able to laugh when he talks about his dear late Sybil and what a character she was.  Sarah's got spunk, and I hope we see more of her.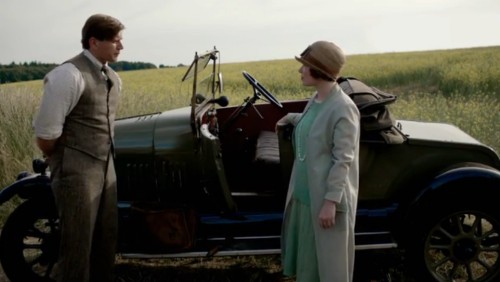 Lady Violet shows us that one good turn deserves another.  Or perhaps she just wants Isobel out of her hair.  Either way, could she potentially be playing matchmaker, setting up Isobel with Mary's godfather, Lord Merton?  Certainly seems possible.
And then there's poor Edith.  Aunt Rosamund comes to Downton to help Edith make a decision on what to do next.  Edith's idea is to have the baby and give it to one of the local farmers (Mr. Drew, from a previous episode), feeling he can be trusted with her secret (and she'll still be able to see the baby).  But Aunt Rosamund isn't so sure, and instead decides the best thing to do is to go abroad until Edith delivers the baby, and then adopt it out to "some childless couple."  Cora is apparently so busy with the bazaar that she doesn't see through the hastily constructed plan to visit Switzerland so Rosamund can learn French, but nothing gets by Lady Violet.  She's been around the block a few times and knows why many unmarried young women go abroad at the spur of the moment.  Edith confesses all, and Lady Violet shows a bit of grandmotherly compassion, agreeing that this is the right decision for Edith, and even offers to pay her expenses, so Edith isn't further in her aunt's debt.  Whether Michael Gregson is still alive or has fallen off the face of the earth remains to be seen, but it looks like Edith will be booking passage to Switzerland pretty soon.