'Downton Abbey' Season 4 Episode 2 Recap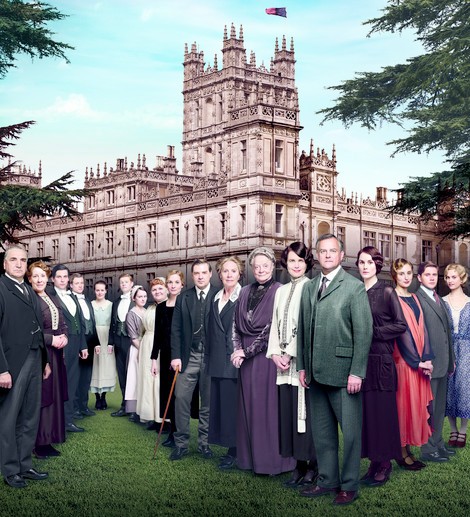 At the end of last night's episode of Downton Abbey, I honestly didn't know how I was going to approach today's recap. Episode 2 depicted a brutal act of violence on one of the most beloved characters, making all other plot lines seem insignificant and petty by comparison.  It was a jarring note that was sharply out of tune with what Downton Abbey fans expect from the show each week.  Yes, we were dealt some emotional blows last season with the loss of two major characters, but there was something about this plot twist that seemed so terribly out of place with the rest of the series.
That being said, I will still recap the episode, leaving my personal thoughts on "that BIG thing that happened" for the end.
Warning: Huge, major spoilers ahead!
This week's episode begins with a house party at Downton, one that makes old-fashioned Robert remember the good ol' days before the war.  The purpose of the party is to help cheer Mary up and continue to bring her back around into society.  Anthony "Tony" Foyle (Lord Gillingham), an old family friend, seems to have been invited solely for that purpose.  Even though he's nearly engaged to a wealthy heiress, he doesn't do much to hide his new-found fancy for Mary.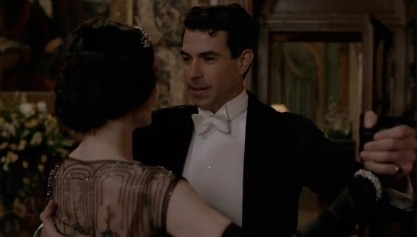 This causes Mary to go into self-reflection mode, as she tells Anthony that Matthew changed her, and she wonders if she wouldn't be stronger now if she had been the person she was before Matthew.  But later (after she sees Matthew's old gramophone while dancing with Anthony), she tells Anna she doesn't know if she is more in mourning for Matthew or for the person she was when she was with him.  Hopefully Mary will soon find her footing in her Matthew-less world.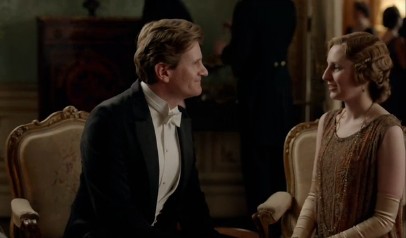 Michael Gregson is dragged out to Downton by Edith, who wants her father to get to know him better.  Gregson tries to catch Robert, but as we all know, he's pretty good at the whole avoidance thing.  Robert is also in his usual "let's throw money down the drain!" form and loses a tidy little sum to another house guest, Terence Sampson.  Gregson at last endears himself to Edith's Papa when he uses some old tricks to outsmart Sampson the card sharp, and wins back all of Robert's money.  So now that Robert likes Gregson, we can anticipate that Fellowes will likely place a new obstacle in Edith and Gregson's way (besides the whole divorce thing).  Because happy endings just aren't what he's about these days.