'Downton Abbey' Pokes Fun At 'Water-Bottle-Gate' And Promotes Charity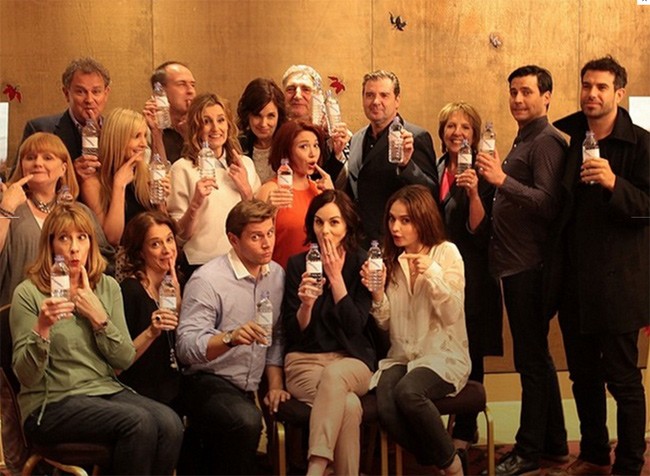 As humans were not perfect - as was pointed out in a recent Downton Abbey promo photo flub that went viral earlier this week – we all make mistakes. Having the ability to laugh at yourself shows not only that you have a sense of humor but is a sign of maturity.
The cast of Downton Abbey showed just those attributes and more. After the embarrassing Instagram photo incident, where a plastic water bottle was noticed on mantlepiece, the cast responded by poking fun of the incident while promoting a good cause, the charity WaterAid UK.
"After seeing the reaction the picture caused earlier this week, the cast and crew came up with the idea of turning some of this attention towards an issue around water that really matters. They hope that by posing for this picture they will be able to raise awareness and amplify the work of international charity – WaterAid," stated an ITV spokesperson.
Kudos to the Downton Abbey cast for making a positive and fun statement of an embarrassing incident.