'Downton Abbey' Clothing Line Coming Soon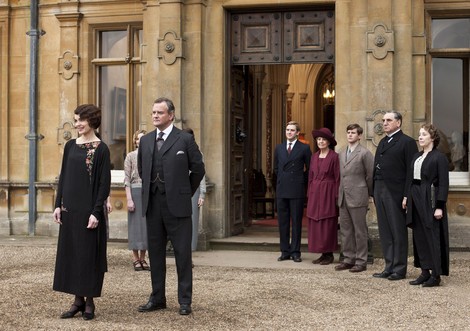 The astonishing success of Downton Abbey has led producers to create a clothing line base on the early 1900s styles seen in the show.
Executive producer Gareth Nearne said, "We'll be working across an entire range of products coming out this year. From fashion, apparel and homeware and furniture to wallpapers, beauty products and stationary. Some of these things have been available since 2012 - we publish books and have made a music album, but the more complex products take time."
The producers were looking forward to sharing the fashion of the era, but had to wait until it became clear such an idea would be profitable. The series wasn't wildly-popular until third season of the show recently wrapped up on PBS, with a record 7.9 million watching. The fourth season is being filmed and will be aired in the UK this September. The show is also having its premiere in China this year, according to Vogue.
Nearne told CNBC, "It's a very slow burn the moment you get into retail, it's extremely cautious.
"It has to test the established brand. No one wants to launch products if the show's going to be a flop."