Downloadable Delights: Ten Essential Albums From March 2013
In the digital age of music, it's easy to miss some of the best releases of any given month because it seems like these days, so much music comes out at the same time. With that in mind, here are the ten albums from March 2013 that you may have missed or ignored that should be obtained, as they were the best releases of the month.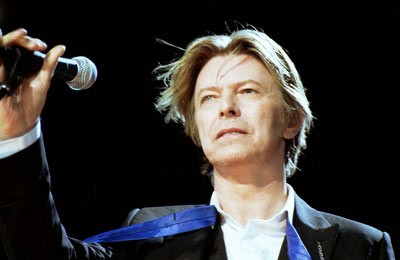 10. "The Next Day" - David Bowie

David Bowie took 10 years off after releasing "Reality" in 2003, and it felt like 10 years too long. "The Next Day" contains his best songwriting since the Berlin era in the early 80's, with stand out tracks like the incredibly catchy "Valentine's Day," the rocker "The Stars (Are Out Tonight)," and the masterful "Dancing Out in Space." Nothing tops "Where Are We Now?," the beautiful, nostalgic, and insightful ballad that easily stands as one of the best tracks of his career, and let's not forget that this is the man responsible for masterpieces like "Heroes" and "Life on Mars." "The Next Day" shows that although Bowie may be older, he hasn't lost touch.