Doug Reinhardt's New Girlfriend Is Hotter Than Paris Hilton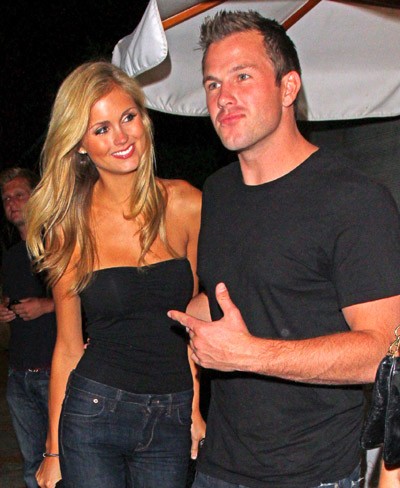 Paris Hilton's ex paramour Doug Reinhardt stepped out in Los Angeles last night with his new girl Lane Lindell, Ms. World USA 2008.
The reality TV star was recently linked to a different pageant winner, new Miss USA Rima Fakih. 
Paris is weary of men after splitting from Doug in April. She told Usmagazine.com, "I am like, so past that - I don't even care! I don't even remember that time in my life. I am over it! I just realized that I'm better off without him. So I ended it because I deserve something much better! He wasn't right for me and I will eventually find somebody who loves me for who I am."